It's been a few weeks since I mentioned that my family and I were taking the Listerine Oral Care Challenge in an effort to encourage us to adopt a healthy oral care regimen that the whole family could use and maintain.  I wanted to be involved with this in order for us to spend less time and money at the dentist and to get my boys to enjoy the brushing routine because it has always been somewhat of a struggle to get them brushing regularly.  More like wrestling bulls at times.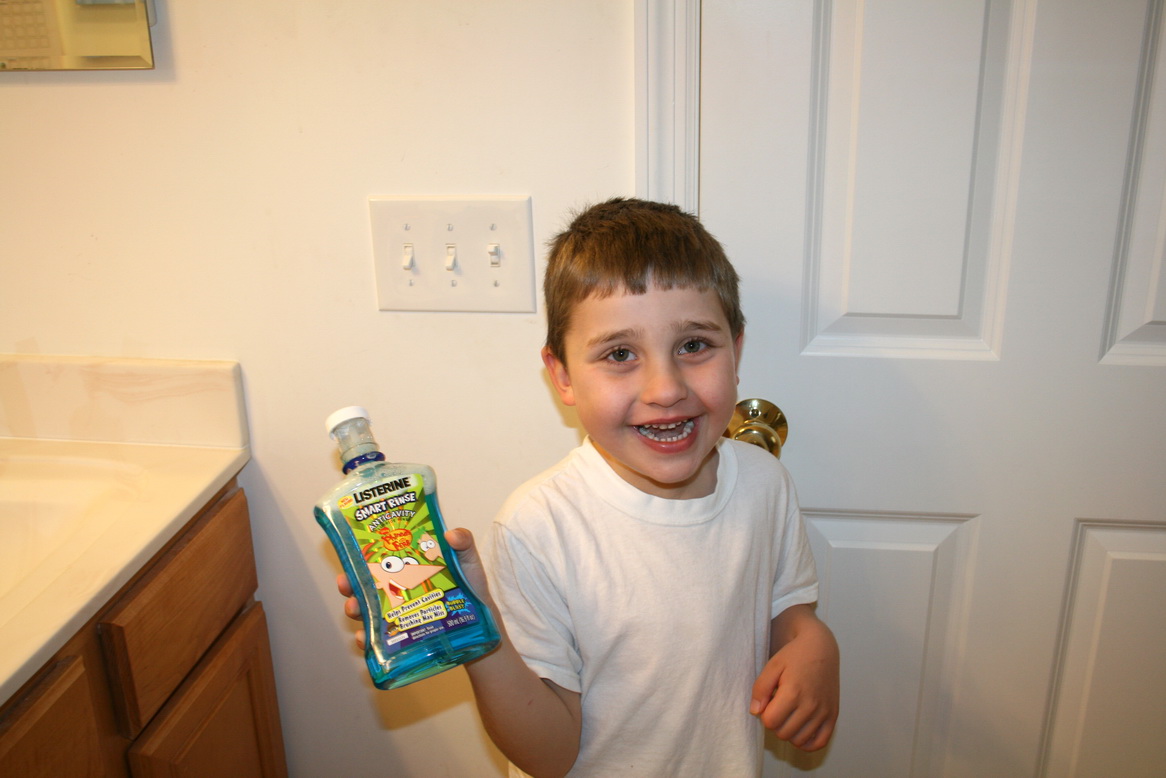 So how did we fair?
We truthfully enjoyed the challenge and made it a fun experience for the boys.  I have learned that with kids, if you make a big deal about something, like you are throwing a party, they become excited too.  We kept track of their brushing with a chart and gave rewards at the end of each week that they brushed, rinsed and flossed without argument.  I also made it fun, by making up fun songs to sing while they were in front of the mirror brushing.  I made a fool of myself, but the  boys loved it and it made them want to brush just so mommy could act silly.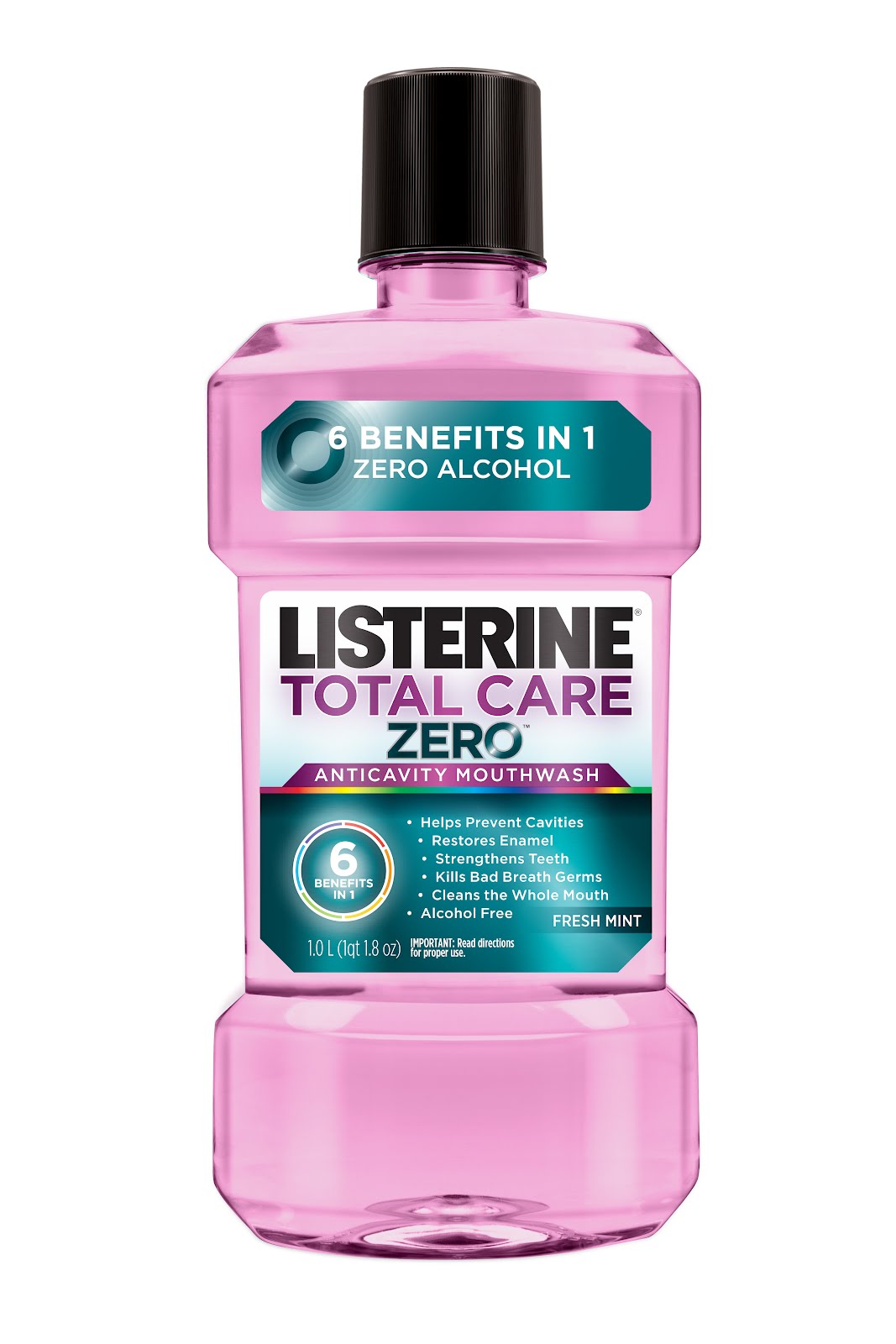 Some of my favorite times as a parent are spent doing the daily things in our life, like giving the boys a bath, or brushing their teeth.  The boys have come to love this time and enjoy having choices about the rinse they used, and their character toothbrushes, and it really helped to make that positive association with brushing.  It was fun to be able to stand at the same sink doing the same thing as a family knowing that we were all reaping the benefits.  We just had our family dental check ups last week, and everyone had a good report.
After listening to the webinar and reading more information, I realized that brushing is a great way to maintain good oral health, but to be thorough you must rinse and floss on a regular basis too.  I had never been a big fan of how rinses taste, but Listerine has come out with some really great tasting products and the Listerine Zero is the best ever!  I don't feel like my mouth is on fire, so I can actually spend an adequate amount of time rinsing.
It was nice to have several different products to choose from.  My husband likes the stronger regular Listerine, I liked using the Listerine Zero without the burn and the boys loved choosing their favorite Listerine Smart Rinse.  My most favorite product though had to be the Reach Cleanpaste floss.  I love that I can floss and have that between the teeth minty clean feeling.  Since the challenge has begun, I have already gone out and bought a couple more.  I have had a truly wonderful experience taking the Listerine Oral Care Challenge with my family.  It is great adopting healthy habits together and enjoying doing things towards better health as a family.  Most importantly, kids learn from example, and having great tasting products help maintain good oral health care. Eventually, they will have children of their own, so instilling good habits will carry on.   Why not make oral care something that you do together as a family, and make it fun?   I dare you to take the Listerine Oral Health Care Challenge!  You can visit WalMart where there is some great information on oral health care and great deals on all the great Listerine products to make your oral hygiene regimen complete!
**I received products and compensation from Johnson & Johnson and The Motherhood as part of my participation in the Oral Care Challenge. All thoughts and opinions expressed in this post are my own.**
We love cheese in our house, but I will be honest and tell you that, I am not a cheese connoisseur and really don't know much about cheese beyond picking up our family favorites at the grocery store.  One of my favorite late night snacks has to be cheese and crackers and my boys would have cheese at every meal if I let them.
Recently we had the opportunity to have a cheese tasting party and distinguish the differences in processed sliced cheese versus natural sliced cheese and how to taste cheese.  Let's face it, eating is something us humans have to do every day and sometimes even that becomes very routine.  We grab quick meals and foods we are used to eating and pay little attention to their taste.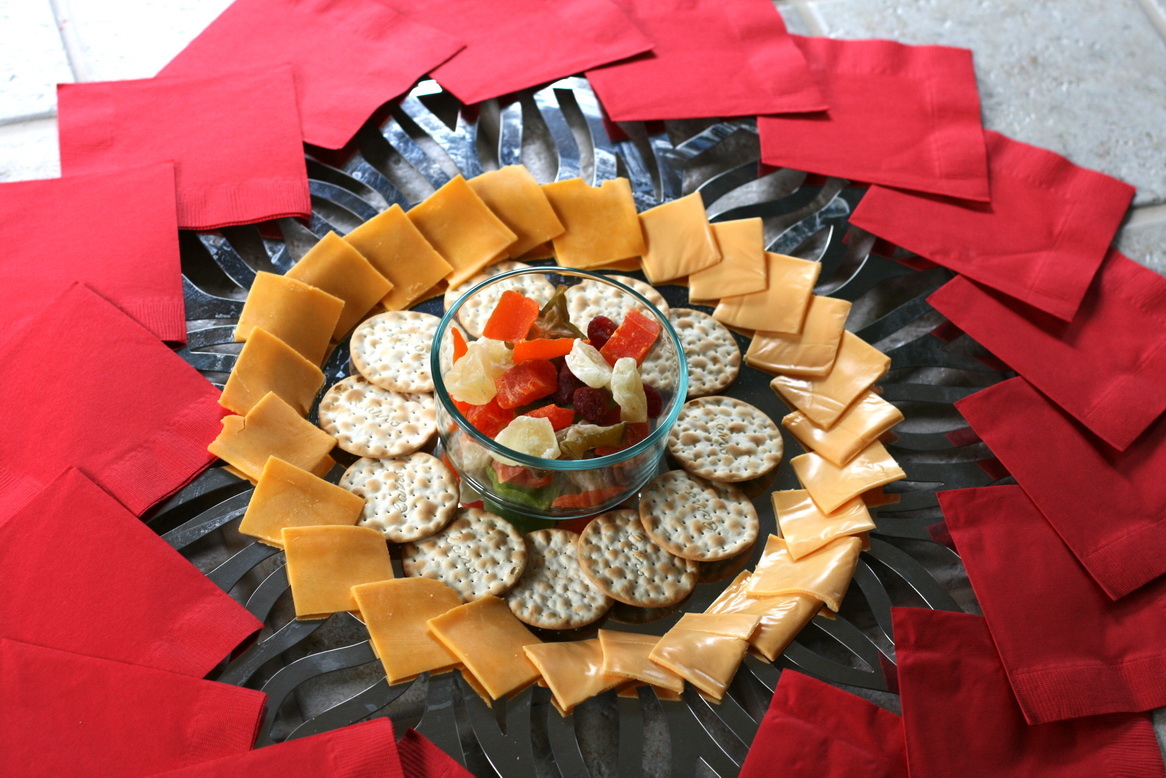 First thing was to educate our party attendees.  Before getting started I read over the cheese tasting tips that were provided to facilitate our party.
1. Look at the cheeses. Natural cheeses, like cheddar, come in many different colors, but in general an understated and non-glossy appearance.  Processed cheese is shiny in appearance even after the plastic is removed.

2. Touch the cheese to feel its texture.  Bend the cheese. Natural cheese texture can vary by the type and variety of the cheese but will break in authentic fashion.  Process cheese Processed cheese is characterized by a smooth, rubbery and artificially pliable texture, and can often bend and fold without breaking.

3.  Smell the cheeses like you'd smell a glass of wine. Natural cheeses' aroma will vary by cheese type, and the range of smells span and can best be described as  earthy, nutty, and fruity. Processed cheese is usually lacking in a strong aroma, but can have cooked milk notes due to its heating process. what aromas do you pick up when you smell the cheeses?

4. Taste the cheese. Natural cheeses have an incredible array of flavors – from savory to fruity to spicy and sharp. the dominant characteristic in processed cheese is often described as salty. take note of the characteristics of the cheese, the intensity of the flavor, the saltiness, sharpness or fruitiness of the cheese. how does it finish? does the taste linger?
After setting the stage for our cheese tasting party, I let my husband, kids, and neighborhood friends go to work on our cheese and fruit spread. At first, they grabbed whatever was in front of them, but I quickly noticed that they only went back for the Sargento Natural Sharp Cheddar Cheese slices vs the unnamed processed slices. When I closed my eyes and tasted the different cheeses, I noticed that the flavor was richer in the Sargento cheese and the texture was much more appealing. The processed cheese seemed to feel slimy when it hit my tongue, and lacked a definite distinguishable flavor, it just tasted like salt and had no real cheese smell. There is a clear difference in taste of natural cheese versus processed cheese and also a difference in ingredients.  I cannot believe I never payed this close attention after so many years of taking out a processed cheese slice and plopping it on my sandwiches!  Clearly, I have been missing out.
(You can see the difference in cheeses here)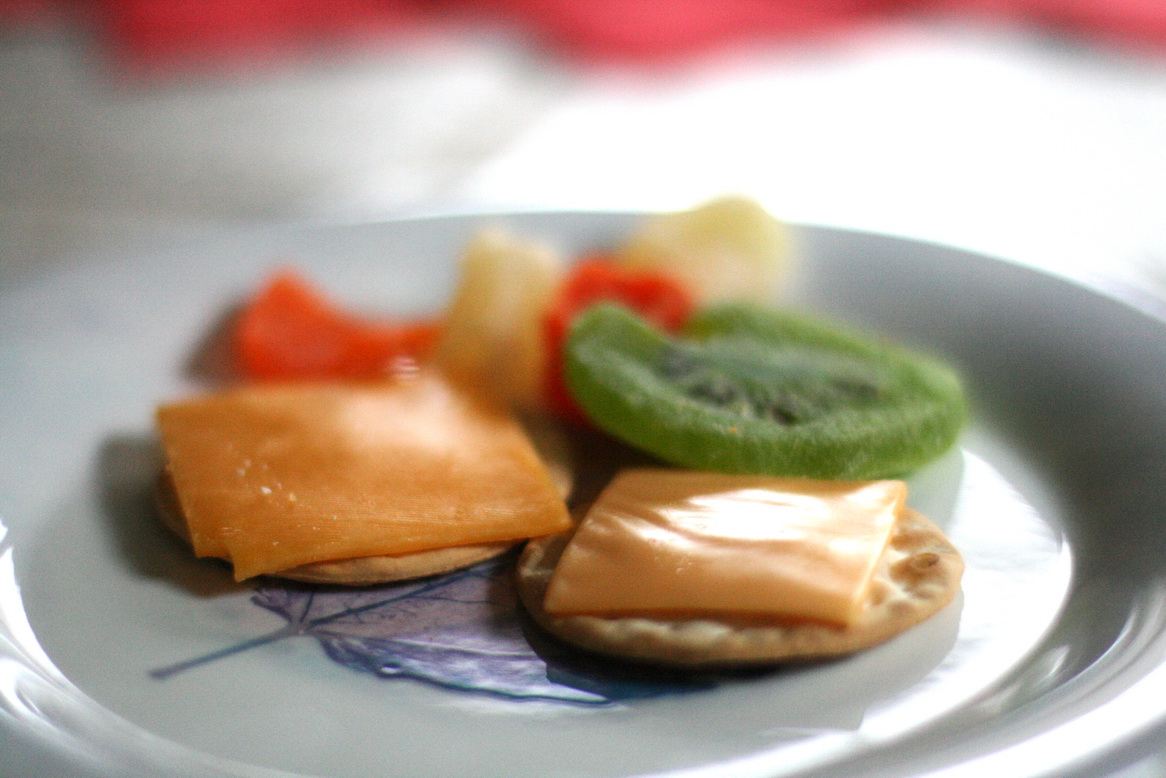 Processed pre-packaged cheese slices go back to my fond childhood memories of grilled cheese sandwiches, but during this cheese tasting, I learned a little something about my processed cheese that I always loved.  Most often times, processed cheese can sit on store shelves without refrigeration and are often times pumped into their packaging and rolled out to form it into a square and is cooked into a liquid before it is formed into a slice.  After reading this, all I could say was eww!  No more shiny cheese for me!
Hands down, the natural cheese beat the processed floppy stuff and everyone could honestly tell the difference immediately just by looking at the different cheeses as well as, the difference in taste.  After really sitting down and tasting the difference, I don't think the processed stuff will be my go to choice for our favorite grilled cheese because good cheese should make your taste buds do a little dance when you first take a bite, and although I like shiny things, but my food doesn't have to have bling to taste good.
**The Motherhood and Sargento provided the cheese tasting supplies to help facilitate or cheese tasting party and my post, the opinions expressed are strictly that of my own.**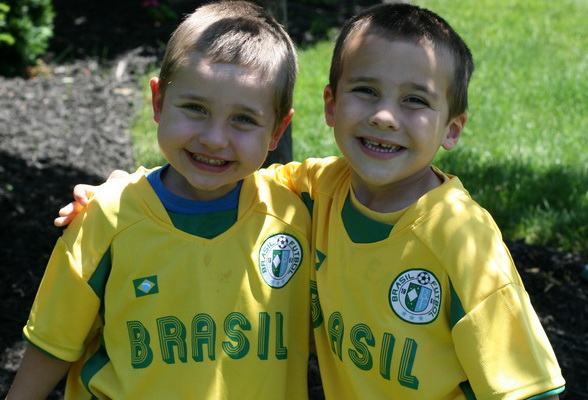 As a Mom it is so hard not be in love with these two faces!  They are the ones I wake up to and end my day with.  I simply cannot imagine my days without them there to smother me with kisses, to ask me a million questions, or even to make me feel like I'm losing my  mind.  I cannot believe they will be four in just one short month.
For me it feels like I will blink and they will be leaving the house.  I never realized having kids would be so hard.  I never knew that even the thought of sending them to school would well up feelings of a mini major depression.
I am learning how difficult it is to be a Mom and a parent.  You have to learn how to let your children grow and learn, you have to let go at various milestones in their life, and learn how to cope with your own mixed feelings without letting them know.  Being a mother is magical and emotional all at once.  I'm just wondering if i'll survive!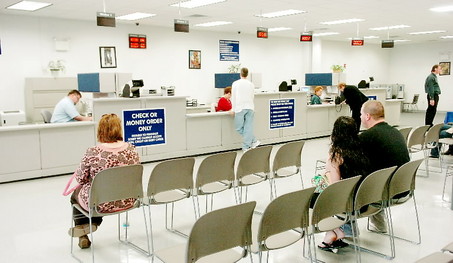 Well today was a real adventure.  I got a notice in the mail that my driver's license had expired (tells you how much I look at the thing) so I had to figure out how I was going to get there.
I thought about going on Saturday when the husband was home, so he could watch the boys, but the place was closed on Saturday.  So at about 10 am this morning I decided I would try and go.  For the most part during my week, we are home bodies, due to the fact, that it is such a pain to get everyone dressed, and out the door.  I wasn't all too sure how I would handle my two, take a vision test and keep an eye on them etc, so I was very nervous about what to expect.  Call me a wuss, but honestly being a first time parent, I just get neurotic about taking the twins out by myself, especially if I need to concentrate on getting something done.
So we show up, and there are only 3 people in line, and I think to myself "this cant be too bad, sat the boys up on the benches, and notice that I don't have enough cash.  They only take cash or check, and the cost is $24 now (holy cow!)  I had $20 on me thinking this has to be more than enough for a piece of plastic..Nope!  So we head back out the door, load up the boys in their car seats, and head to the bank.  Get back and there is no one there in line which is a relief for me because then I wouldn't have to worry about the boys.
The lady behind the counter was a complete snarky snob.  They ask you questions like you are a criminal, and she is the warden.  Meanwhile, I am trying to read the 4th line and say where the red dot is,get the boys to sit after they knocked over the plastic poles with the plastic chains that defined where the lines should stand.
I have a beef with the viewfinder, I think they make those things blurry on purpose!  I have perfect vision but the 3′s look like 8′s and vice versa.  This woman was not nice and I was glad to get the hell out of there.  My picture, I won't share, but it is indicative of  how flustered I was  lol.  It sits in my wallet for the most part, and who feels glamorous when you get pulled over anyway?  I accomplished my task, but I was stressed out, and the boys were actually good, the poles they knocked over were light as a feather, so I think they bumped them and it was a chain reaction.  Ahhh the adventures of motherhood.