Movie night in our house is always a perfect opportunity to get the family together and enjoy time with one another.  I was driving in my car a few weeks ago and I was telling my husband that I actually missed going to a drive in movie.  I can remember as a kid when we would all pile in the car with a cooler full of snacks, and blankets, and spending the evening at the drive in.
What if there was a perfect way to bring back those memories in your own front yard or have your own big screen right in your own home?  The 3M Mobile Projector brings the big screen to you in a tiny package.  3M's Mobile Projector allows you to turn your mobile devices like an iPad, or iPhone into a big screen theater. Set up is pretty easy right out of the box, and you are ready to make some movie memories.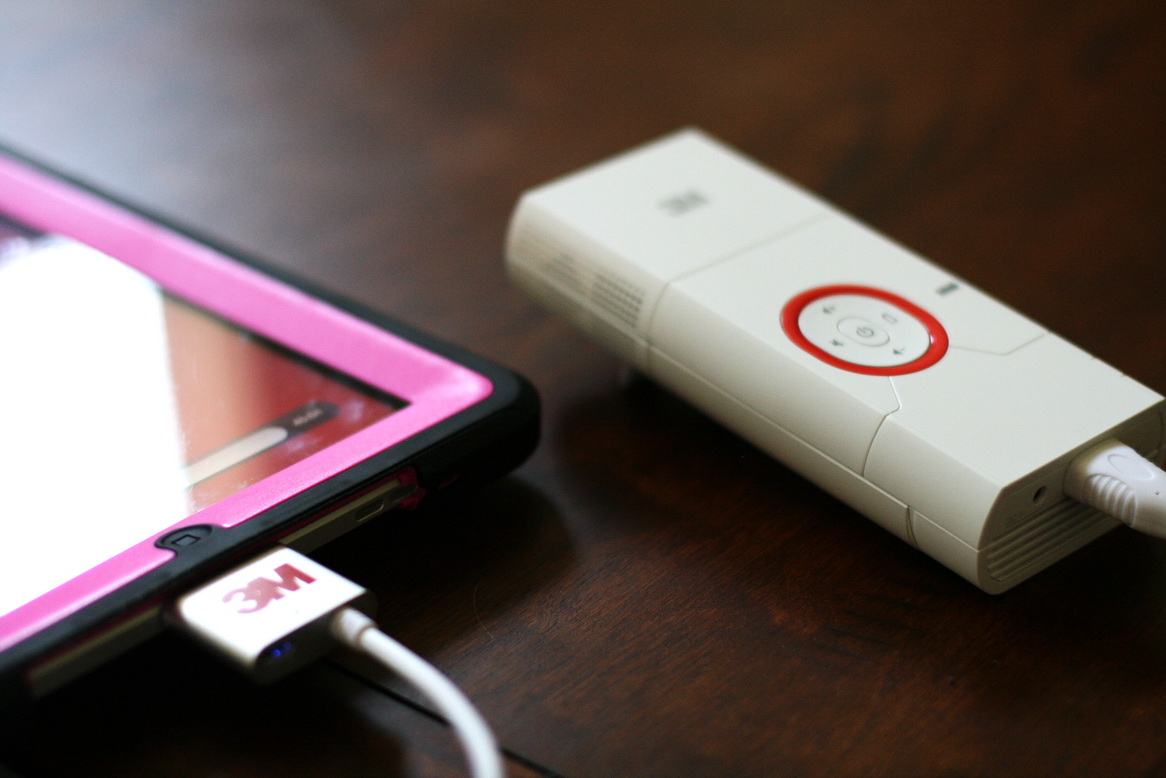 Video quality on the 3M Mobile Projector is pretty darn impressive.  You can plug in any portable speakers and have instant sound.  I had a little trouble with the sound being a little too low, I am not sure if this is a product of the device itself, or something that needed adjusting on my end.  Overall, though, it sounds really good.  Our first experience we watched a documentary on sharks and the ocean.  The boys and I had so much fun with it, we all curled up in bed and watched the show on the ceiling!  We had a movie night set for our front yard, but we had a storm blow through here and knocked out power, so we didn't get the opportunity to have our drive in movie with the neighborhood kids. The 3M Mobile Projector has 2 hours of battery life per charge (or runs continuously on AC power).  If you don't have an iPad or a mobile device you can easily get a cable specifically sold by 3M to hook up to your laptop.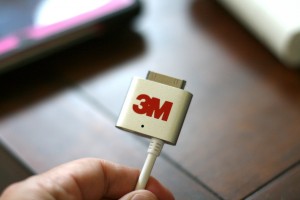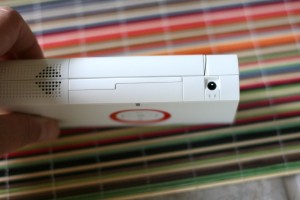 The screen size is ample and projects a screen size of up to 80" diagonally.  You can put the projector on a table top and it has a small flip out tab to elevate it, but I found it easier to use a tripod since it has a standard tripod mount and it keeps the screen from moving.
3M Mobile Projector Features
Up to 2 hours of battery life per charge (or runs continuously on AC power)
Projects a screen size of up to 80" diagonally
32 lumens brightness
Built-in stereo speakers
Audio out for external speakers or headphones
Native resolution: 800 x 600 SVGA
Supported resolutions: VGA 640 x 480' SVGA 800 x 600' XGA 1024 x 768' WXGA 1280×768 and 1440 x 900 @ 60 Hz' SXGA 1280 x 960 @ 60 Hz
MAC: 640×480 @ 67Hz' 832×624 @ 75Hz' 1152×870 @ 75Hz
No lamps to replace; uses long-lasting LED technology (up to 20'000 hours)
Flip stand (built-in image height adjustment)
Standard tripod mount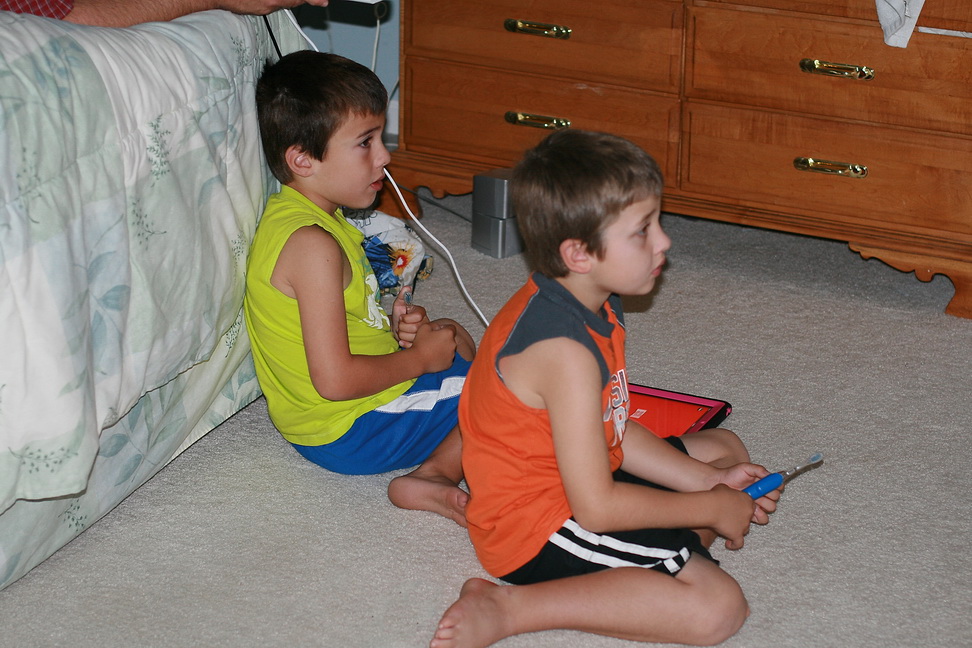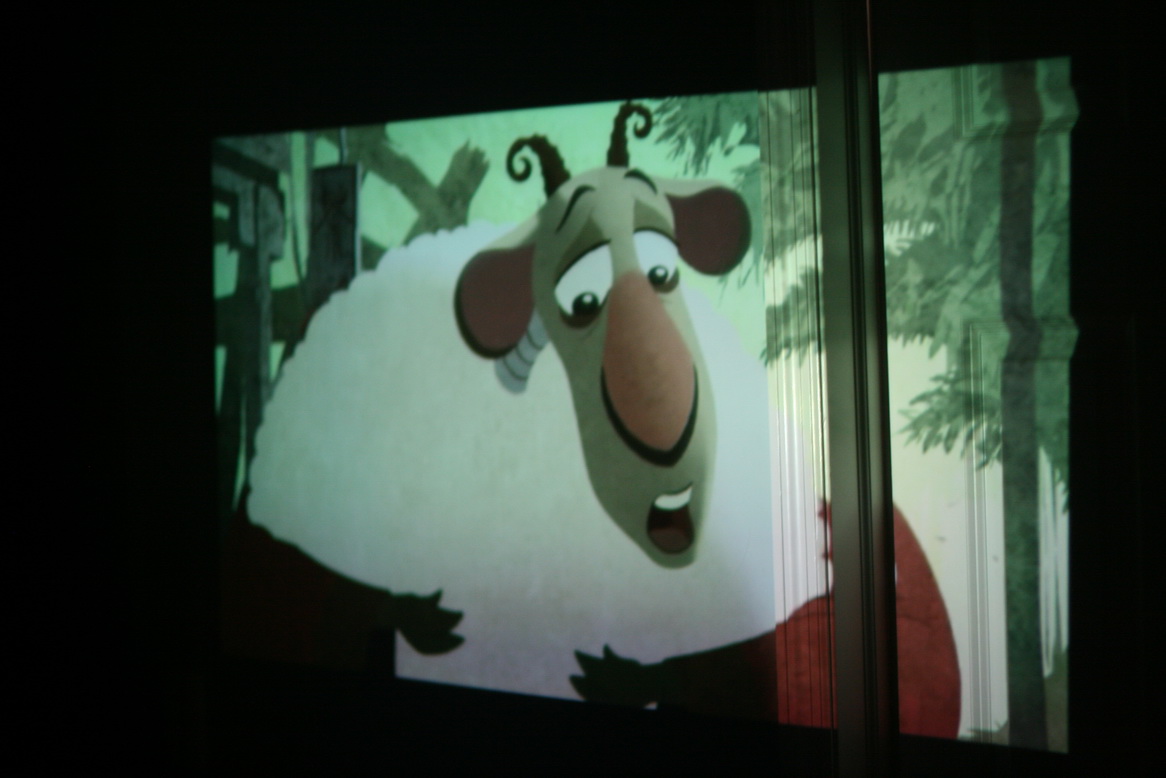 One fun thing you can do which I didn't get to try because I have an iPad 1, was that you can project your favorite apps on the wall too, it would have been really fun to play Angry Birds in big screen mode.  Overall, I love the 3M Mobile Projector, the resolution is great for such a small device, it is easy to set up out of the box, and it is great if you have young children to create a fun family movie night.  There are so many versatile ways to use this projector.  I can imagine it would be a great tool in classrooms for presentations, and the device could easily fit in your purse or bag.  I can't wait to have our make up movie day at the drive in, complete with blankets, snacks, and lots of smiles! The 3M Mobile Projector brought back so many fun memories for me, and I love just doing something different as a family.  I love it!
If you want to learn more about the 3M Mobile Projector, you can check out the 3M  facebook page or follow their twitter stream!
"I wrote this review while participating in a blog tour by Mom Central Consulting on behalf of 3M and received a promotional item to thank me for taking the time to participate."
.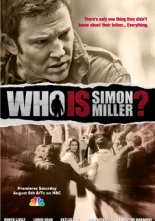 Finding the time to sit down as a family to watch movies can be difficult, but finding things that are appropriate and engage all members of the household are even harder it seems. Sometimes, I am shocked at movies that are rated for all members of the family and I see and hear things I would rather my children not be exposed to. Family Movie Night brought to you by Wal Mart and P&G is designed to bring families together to watch fun and engaging movies that you don't have to shield your child's ears and eyes from. Their latest movie Who Is Simon Miller? will be premiering August 6th at 8/7c on NBC.
"Who is Simon Miller?" is about a typical family and a Dad that doesn't have a typical job. Simon (Loren Dean) is always leaving his wife and two kids for emergency trips as a geologist to work in the oil fields.  Meredith (Robyn Lively) is then left to handle the family and all that comes with raising two teenage children.
When  Simon Miller  disappears one night, the Miller family frantically searches for him. Simon's wife Meredith and their two kids, Sarah, 18, and Kevin, 15, look in Simon's office for information, when they find that he has been living a double life, finding  passports all with Simon's picture, and all with a different alias.  Who is Simon Miller?  A relationship with the husband and father they know, has now become unfamiliar. The Millers embark on an international mission to get him back.  (The movie stars Robyn Lively, Loren Dean, Skyler Day, Drew Koles, and Christine Baranski.)
Movie Trailer
My husband and I really enjoyed the movie, although I felt the concept was much too complex for my five year olds to watch and understand.  There was some very mild violence but the movie is very appropriate for the the 11 yr old and up crowd.  Who Is Simon Miller? is a perfect example that you can make a movie with lots of action but eliminate unnecessary things like extreme violence, blood and gore and still enjoy the movie. Plan to grab your popcorn or set your DVRs for a really great family movie night the premiere of Who Is Simon Miller? is on Saturday, August 6 on NBC at 8pm ET/7pm CT! You can also check out the Family Movie Night website for more information and a list of other great movies that have family in mind as well as the Family Movie Night Facebook Page.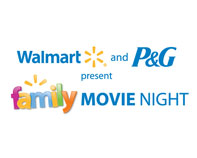 "I wrote this review while participating in a campaign by Mom Central Consulting on behalf of P&G and received a promotional item to thank me for taking the time to participate."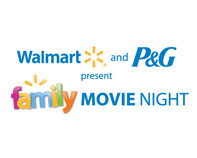 It is rare that you see wholesome movies anymore.  As a parent, I am finding it to be a difficult task picking movies that I feel comfortable letting my kids watch.  I am running across Disney movies that are using words like "idiot" and "stupid."  My kids seem to be at an age where they pick up on all of it, and then I am fighting a battle to correct what was negatively instilled in them by a "kid friendly" movie.  Good movies with good lessons are important.
P&G and Wal-Mart have partnered to create more made for TV family movies and have created Family Movie Night. Their most recent movie Field of Vision, premieres June 11th at 8/7c on NBC.   I had the chance to see Field Of Vision and it is a great movie with a very strong anti-bullying message.  I read about bullying in the schools often, and as a parent to young children, I must say it scares me.  My two are just months away from heading to school and it has been my experience unfortunately, that kids can be mean.
Overview
Through mysterious footage captured on an old malfunctioning video camera, Sinclair High School's star quarterback, Tyler McFarland, learns that some of his teammates have been bullying Cory Walker, a troubled new transfer student. Aware that sharing this information with the coach might get his friends kicked off the team and ultimately cost the school the state championship, Tyler must choose what's more important: winning or doing what's right.
This movie was a wonderful example of how to make a good movie minus all the language, and exudes a message to live our best life and teach our children to do the right things.  From a Mom's perspective, there were many poignant moments that I could relate to, and I was crying by the end.  I won't give away the whole movie, but it is a good one to sit down as a family to watch and discuss afterward.  My boys are only 5, so I felt the concept wasn't something they could relate to or grasp yet, but I think it is very appropriate for children ages eleven and up, who are on the verge of their teen years.  Faith Ford was wonderful in the movie.  But even more wonderful, was the fact that this was a movie that the entire family could watch.
"I wrote this review while participating in a campaign by Mom Central Consulting on behalf of P&G and received a promotional item to thank me for taking the time to participate."
What are some of your favorite romantic movies? After all the talk of Valentine's Day over the weekend, it just brought to mind some of my absolute favorite movies. I love romantic comedies and just regular romantic movies. Here are some of my favorites.
1. Officer and a Gentleman- OMG can it get any better than this movie. I used to dream that a guy in uniform would come and sweep me off my feet after watching this one.
2. Under the Tuscan Sun- I could so picture myself in this girls shoes, fixing up my little house in Italy and falling in love.
3. Pretty Woman- Richard Gere, whats not to love? I used to think he was the sexiest looking guy and he had just enough gray hair. Well I still think he looks good.
4. Only You- I love this movie and Marisa Tomei! I would be nuts enough to chase a guy through the streets of Italy. Do you see a going theme here? Magic must happen in Italy. I have always wanted to go there, maybe on a second honeymoon with my hubby.
5. Notting Hill-Anything with Mr Hugh Grant. I love him in a suit with no tie and the top three buttons undone. LOL.
6. Dirty Dancing-I've watched this movie like 80 times and I still love it.
7. The Family Stone
8. Bridget Jones's Diary-Hugh Grant…hello people!
9. Nine Months-Hugh Grant, ok I love the guy shush!
10. Serendipity-I love what this movie is about
I have a few more that I really like but these are my top ten. I can only watch these when my husband is away otherwise he makes fun of me. These are great when he is out playing poker with the guys. Grab a margarita, some popcorn and your girlfriends. What are your favorites?

I was driving in the car with the boys the other day, when one of my favorite 80′s songs came on.  The song, by Men@Work, was "I Come From A Land Down Under."  I have lots of favorite songs from the 80′s since I grew up listening to all of them.  This song in particular brings back fond memories, of some dance my cousins and I made up in the basement of their house.  Ok, I admit it all seems hokey now, but back then, it was serious business.
And ladies let us not forget legwarmers!  I remember that I had a pair in every color and wore them all the time.  You had the layered look, or you could wear them one color at a time.  I am not sure they were much different then socks but they were the "in" thing.  Do you remember "Flash Dance?"  I dreamed about being a star, I danced around the room in my legwarmers to "What A Feeling!" SO much for that.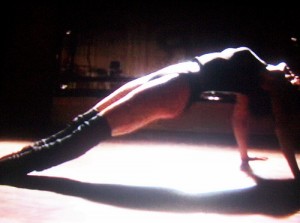 And What about TV?  I had a few favorites, I feel like a nerd but I loved to watch Punky Brewster, Facts of Life, and Different Strokes.  I can hear myself singing the theme songs in my head.  Everyyyyy time I turn around…. LOL
And last but not least that ever so fab side pony tail! It kind of looked like you could crank us up and let us go. Seriously I don't know how this remotely resembled something stylish but I grew my hair out just so I could wear this fashionable growth out the side of my head.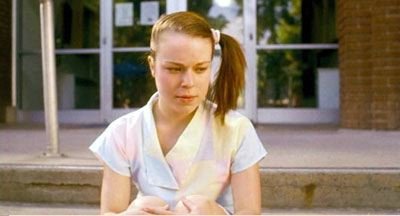 What do you remember?