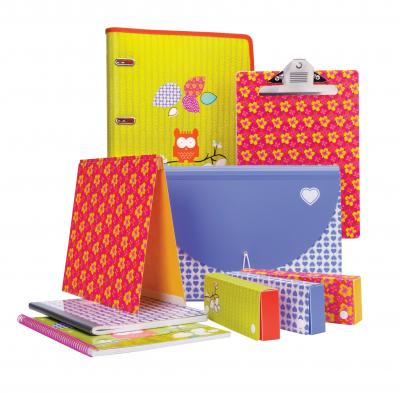 It's that time of the year again when all the kiddos are heading back to school.  When I was a kid, it was always exciting getting all those new school supplies and heading off to school all organized.  It always seemed like everything stayed organized for the first few weeks and then it always seemed to fall apart.
Recently I was able to participate in a web cast  with organizational guru Peter Walsh just in time for back to school.  He was giving some wonderful tips on how to get your child organized for school and how to keep them organized, using some wonderful tips and supplies from Office Max and their new Schoolio Von Hoolio back to school line.  Everything in this new bright and cheerful line can help your child get organized and stay organized while focusing on the more important things in class.
Peter Walsh offered up some fantastic. tips to help your child stay organized.  Color coding can be a great way to teach your child how to stay organized.  By color coding, it makes things easy for your child to recognize and to put things back in their place.  He also stressed how important it is to lead by example, as this sets a solid foundation for your child to learn organizational kills that will carry through into their adult years.
Whenever I watch Peter Walsh, I start to look around my house to see what I can attack in the way of cleaning.  I find myself walking by the kitchen junk drawer and the next thing I know, I have completely reorganized all of my kitchen drawers.  I have always found that being organized in your home makes being organized in your finances, work, and everything you do, so much easier.  I have also discovered that whenever there is clutter around me, I can't even think normally, because it is a distraction.  The same thing probably holds true for kids.  Sure they can function in clutter, but I think they can perform even better when things are organized.
Here is a recap from the web cast
TIPS FOR HOME
1) Find the Vision you have for a Space
2) Make Organization a Family Value
3) Use the Right Tools for Great Organization
TIPS FOR ORGANIZING YOUR CHILD
1) Show that you Value Organization
2) Establish Clear Limits and Routines
3) Always 'Finish the Cycle' (Complete a Task)
TIPS FOR THE CLASSROOM
1) Establish Clear Routines
2) Involve Kids with Classroom Organization
3) Use Words, Pictures and Color to help Organize
You can see Peter's web cast here!
So get organized and get back to School with Peter Walsh and Office Max!
**Thank you to Office Max for providing me with some wonderful school supplies form their new line!**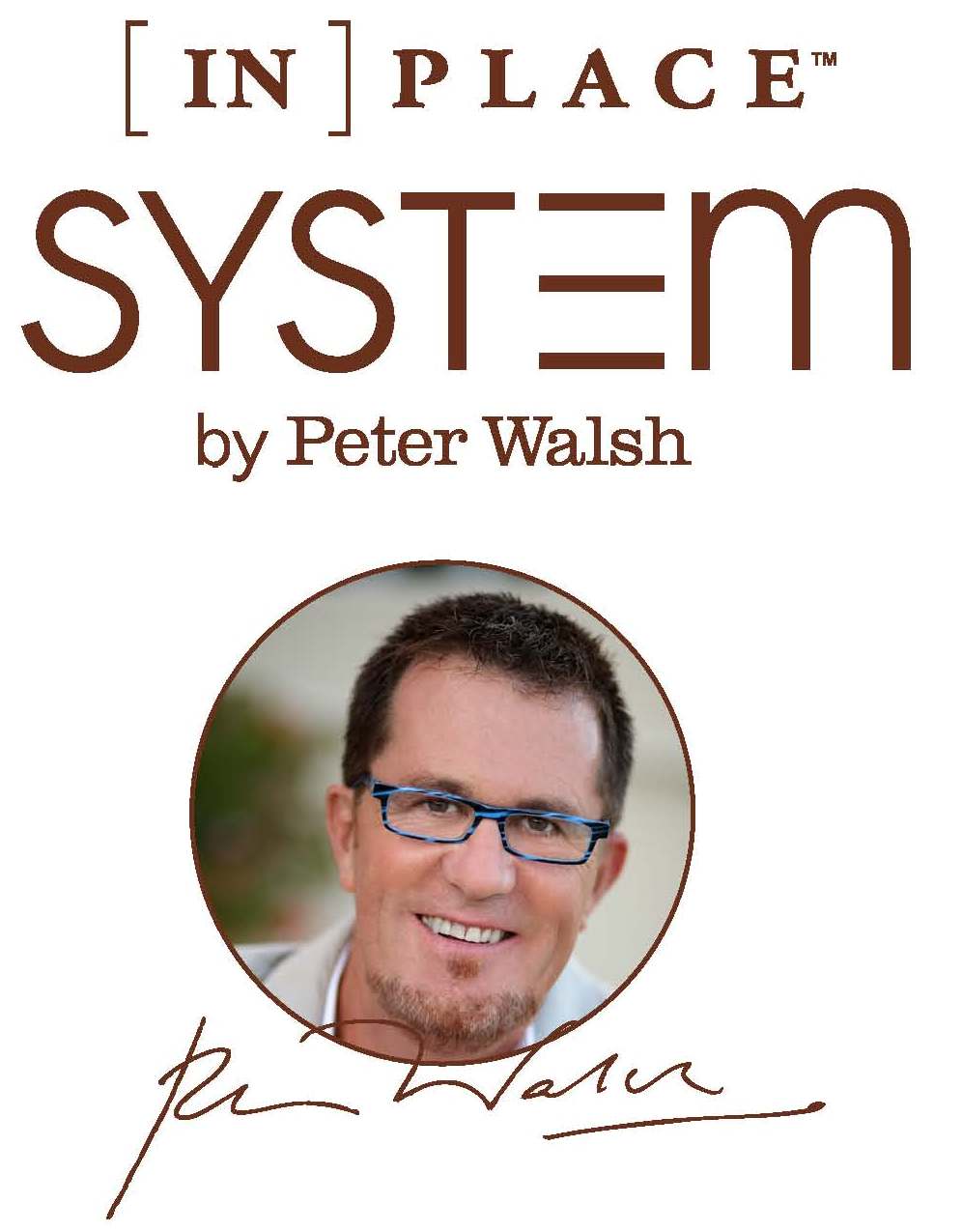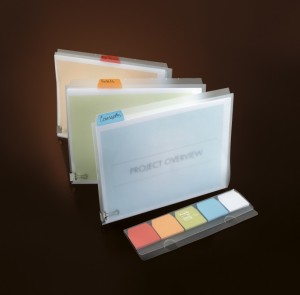 I just recently had the opportunity to attend a web cast with Peter Walsh the guy from TLC's Clean Sweep.  He has a new product line called [IN] Place coming out at Office Max to help people like me get in gear and get organized.  I must admit that my work space is less than desirable and I am almost never in there because of it.
We have a den that has sort of become the toss and go room for stacks of papers that have been cleared from our kitchen counters.  It is all the mail and things that we need to keep and well, file away.  As a busy mom to twins, I just feel like there aren't enough hours in the day to keep up with everything.  But now I have a reason to get things in shape.
The [IN] Place line of products includes durable poly folders that you can see through which makes it easy to find things quickly.  I have a file cabinet full of the dark green folders that have lost their tabs and I now have to figure out what's in each folder.  Peter Walsh's system lets you use an erasable marker so you can write directly on the folders themselves.  There are so many great things in the collection that once you get organized it is so easy to remain organized.  He also talks about how we as individuals need visual cues, and that having a system in place that makes things visible and that is color coded makes the idea of becoming organized more attanable.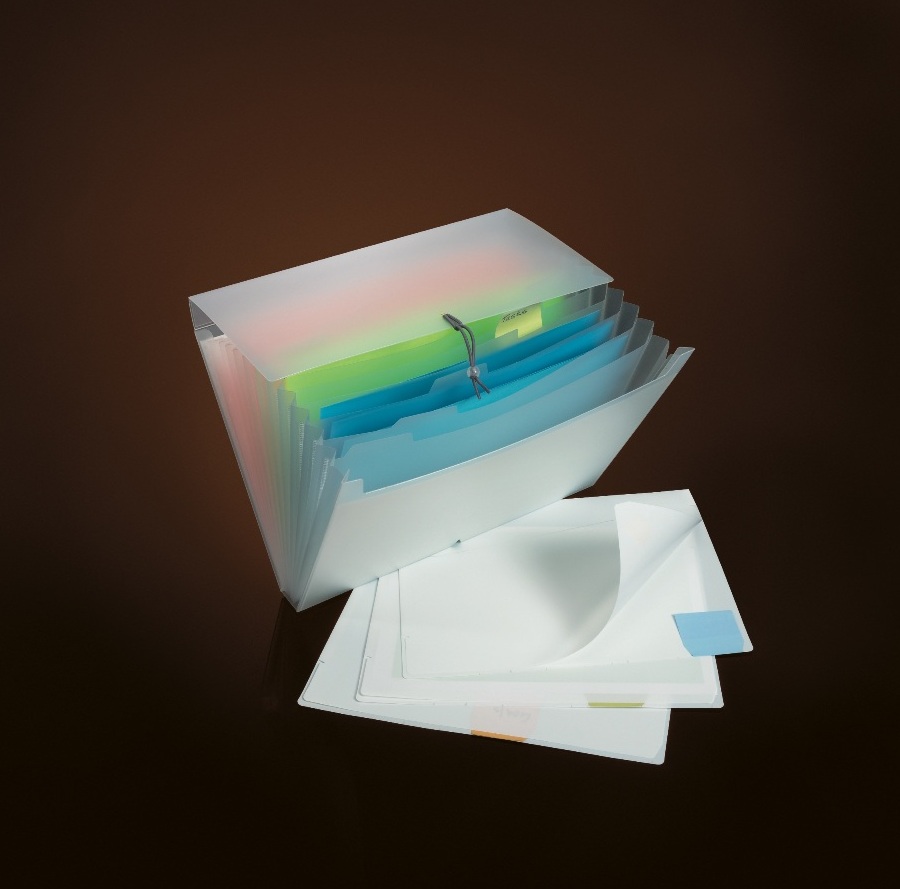 So your first job is to clear the clutter and Peter states not to go out and buy things until you actually see what you have.  I am guilty as charged when it comes to this, because I will go out and buy all sorts of cutsie containers and stuff and get home and then start going through things when I had it all backwards.
You also should be going through your files every 6 months.  This is where I had a dilemma as I hang on to everything and feel like I am drowning in paper.  What I like most about this system is that it is simple, clean looking and makes it easy to keep it that way.  I intend on getting my house in order and the [IN] Place system is a perfect place to start.  Im so tired of feeling disorganized and after listening to Peter Walsh talk, I am more motivated than ever and actually excited.  Now if he could organize me up a few extra hours of sleep?