I have been on a mission in the house.  I am busy cleaning out drawers and cabinets, and closets.  The thing I hate about doing this, is that even though everything is nice and clean and organized, no one can tell that you have done anything.
My house is still a mess, because I am busy creating piles of all this miscellaneous stuff that I can't throw away, or I am unsure where it should go.  I call these my doo dad piles.  They are the worst because they just sit there, and I just stare back at them wondering how I am going to organize it.  This is how clutter begins, I am sure, but they are always there after I clean.  And by the end of my super wonder woman cleaning spree, I am too tired to do anything with them so I toss them in a drawer or container and there they sit.
Yeah, I now have several containers of doo dads, and nowhere to put them.  The good news is my closets are cleaned, my drawers aren't overflowing with stuff, and things feel a little lighter.  Now I need to tackle the rest of the house…the part you can see.  Cleaning is thankless.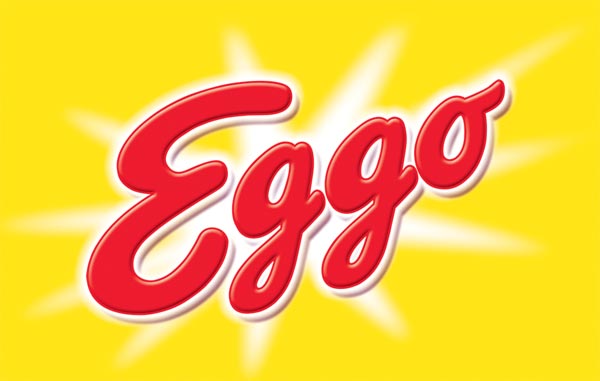 When morning time rolls around, I find myself wanting to roll right back over and stay asleep, but my two four year olds have different plans.  I usually wake up to the words "mommy it's time to get up!"   I pry my eyes open to find two pairs of little eyes staring back at me.
We have a clear routine in the mornings and I have carefully designed an organized path to begin our day.  While I try and wake myself up we begin in the bathroom, since it's on our way.  With twins, and with most kids in general, they fight over what belongs to who, so I try and avoid this like the plague, so my brain can wake up enough to tell my feet how to walk properly.
Being organized makes things a lot easier and everyone has a clear direction in the morning.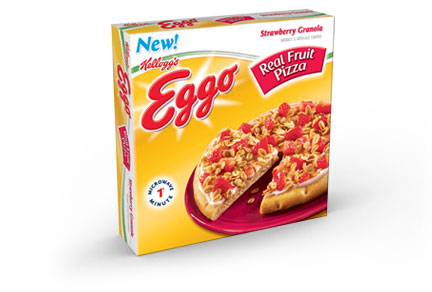 Assigned colors:  This is great for us, so there are no mix ups and there is great peace and harmony (well sort of…a girl can dream), each of my boys has a color.   We head to the bathroom and they know that the red and blue  toothbrushes are theirs and they know what color they should have.  This is a great way to set out clothes for the boys too, because then they know whose clothes are theirs for the day.  They have outfits for the day in their red and blue bin.
We head to the kitchen, and this is where we start the day.
Make the basics ahead: Cups are filled the night before, each one has their color so they know which one to grab from the fridge. This makes it easy, and it really helps them have that sense of independence that most toddlers and kids want.  They know to sit quietly on the couch, and my husband and I set the tv the night before to their favorite channel so they know to hit the big button and watch while I make breakfast (this keeps me sane…almost).  No one ever agrees on the same food choice, but sometimes I get lucky.
Breakfast usually isn't elaborate in our house with the exception of Sundays where I make a big breakfast.  The boys typically choose a poptart, cereal with or without milk, a waffle,  fruit or something relatively quick.  Breakfast, is just one of those meals where you are trying to head out the door for the day, so you have time constraints. I can usually tell when the boys get bored with food choices, so I am almost always in the lookout for some things to change it up.
Recently, I was chosen to be and EggoAM mom and we got the chance to try Eggo's  Real Fruit pizzas.  We are already huge fans of Eggo waffles, so the chance to try their fruit pizza was a no brainer.  I surprised the boys by asking them if they wanted a special pizza for breakfast. and they were really excited.  At first they asked if the "pizza guy" was going to bring it, but I had to explain that the Fed Ex guy brought it in a special package.  Either way, they were excited to try pizza for breakfast.
I decided to pop one in the oven for a crisper crust, but you can toss one in the microwave if you are in a hurry.  In the 5-7 minutes while it was cooking, you can smell the hint of cinnamon which made my kitchen smell like I was Martha Stewart., and both the boys had to check on it's progress.

I was a little skeptical about yogurt on a pizza that you heat in the oven or microwave, because I am used to yogurt being cold, but to my surprise it had a really great flavor and the boys loved it too.  It seemed to have just the right amount of everything, and I loved the combination of a slightly tangy flavor, with the crunch of the crust.  One thing I did notice was that the crust seemed a little flatter than whats on the picture, so I expected something a little more doughy, but I liked the thinner crust.  Both of the boys seemed full and satisfied with just half a pizza.  As you can see, it was a big hit! I stole the strawberry one for myself!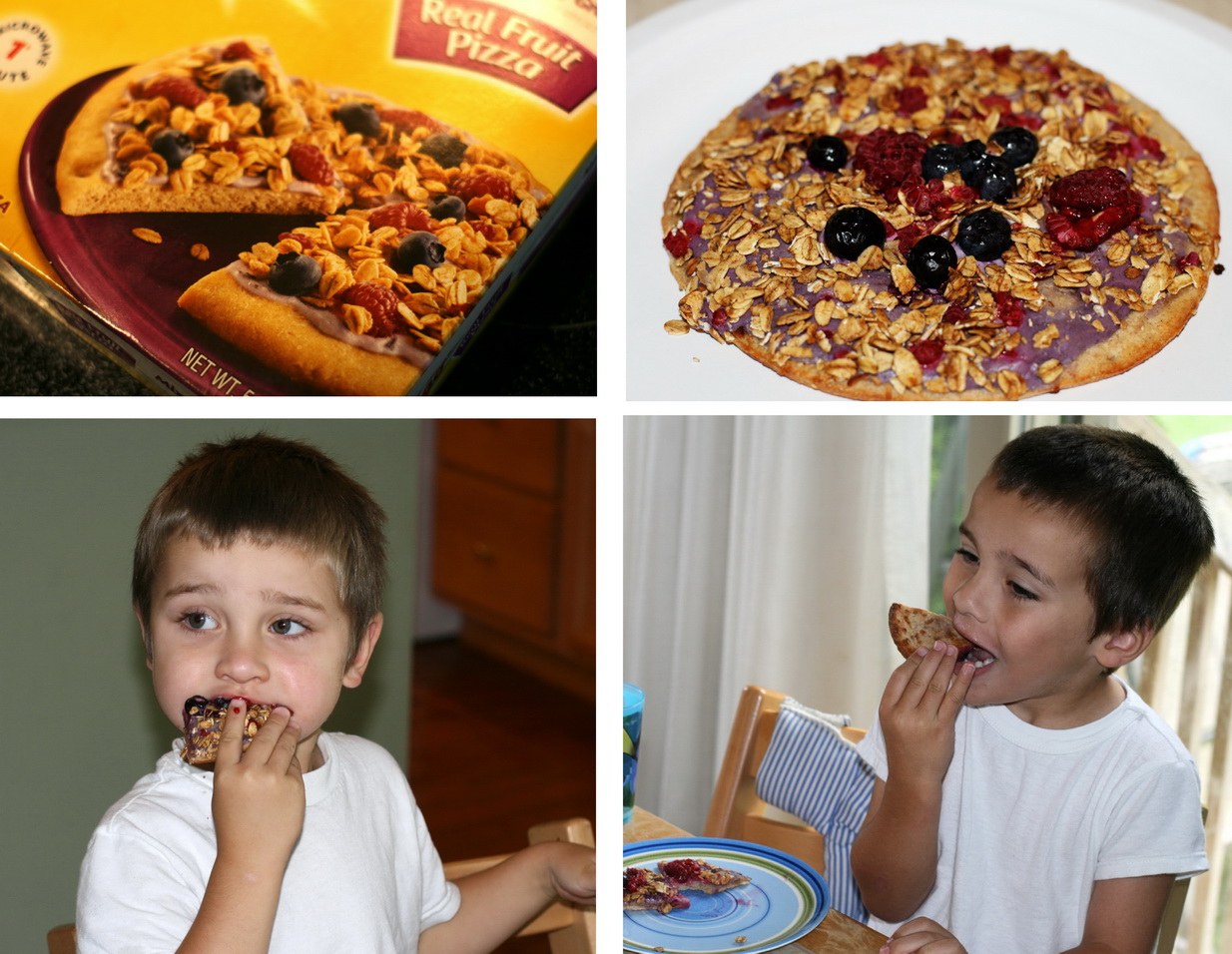 Eggo's Real Fruit Pizzas are a great way to compliment your morning routine and keep you on task.   Need to figure out a hassle free way through morning chaos? Check out The Motherhood Eggo Mornings Circle where you'll find me and other Eggo AM Moms  sharing ways to make mornings run like a well oiled machine.
" I was provided with items for review purposes by Eggo and TheMotherhood and was compensated for my time in writing this post and running this giveaway. The opinions I have expressed, however, are strictly that of my own."
Want to give Eggo Real Fruit Pizzas A Try?  What morning routines get you going in the morning?
You can win: A set of Eggo Real Fruit Pizzas to try out for yourself – 5 winners (1 set each).
Here's What Ya Gotta Do!
Mandatory Entry Requirement

1. Leave a comment (and a valid e-mail address) here and share your best tips for a smooth, organized, hassle free morning
Motherhood will also be creating Eggo's Best Tips for a hassle free morning by choosing the best user-generated tips submitted.  One of those lucky submissions will be selected for a GRAND PRIZE including samples of Eggo Real Fruit Pizzas  and a set of Kellogg's mugs.  So Get Busy!
Additional Entries
Follow me on twitter
Tweet about this giveaway
Subscribe to my feed
At the close of the contest 5 winners will be chosen via Random.org
Limit one (1) Giveaway entry per person for entire giveaway. Entrants for the giveaways may not
participate with multiple e-mail addresses. Any entrant who attempts to enter with multiple e-mail
addresses, under multiple identities, or uses any other device will be disqualified from participation in the
promotion, and all entries submitted by that entrant will be void.
ELIGIBILITY: Open to legal residents of the fifty (50) United States and District of Columbia who are 18
years of age or older at time of entry. Employees of TheMotherhood ("Sponsor"), its affiliates,
subsidiaries, advertising and promotion agencies and their immediate family members and/or those living
in the same household of each are not eligible to participate.
WINNERS: Giveaway winners will be randomly selected using www.random.org on August 5 by the brand
ambassadors, and the Sponsor will ensure there are no duplicate winners across all 20 brand
ambassadors' blogs. The Sponsor's decisions are final. Winners will be notified by e-mail. In the event
the Sponsor is unable to contact the winner within 48 hours of first notification, prize will be forfeited and
an alternate winner selected. Each winner must supply a valid mailing address and P.O. Boxes are
prohibited. All prizes will be sent directly to each winner.
This promotion has not been sponsored by, endorsed by, nor is affiliated with the Kellogg Company

Winner has 24 hours to respond before another winner is chosen.
Contest Ends 11pm July 27th
Good Luck!!!
You can read the official rules here
So, our community garage sale is right around the corner.  I think I have about two weeks left, and I am feeling overwhelmed.  I have big grand plans to gut the entire house, organize, and get this place in order.  My blog has been ignored so I could tear up my house.   So if I have been missing, I am at the bottom of a pile somewhere.
The house is a big big mess, and the toys are everywhere, but I don't care.  I figure when its all over, I will get it all back into shape.  I am currently going through every cotton picking thing in my kitchen and filling up the trash bags, and overwhelming the corner in my den.  Ive got miscellaneous Christmas mugs, fine crystal from auntie so and so, that has about 6 inches of dust on it.  I don't use this foo foo stuff, so…OUT THE DOOR is goes!
I had to relinquish my sentimental, teary eyed saving of every baby toy the boys own and widdle them down to just a few for the next little one.  I saved the favorites and the rest are getting slapped with a price tag.  Clothes are getting sorted, drawers are getting cleaned out, and what we don't sell is getting donated.
My hope is to earn money for a new couch in the basement, take care of a few repairs, and pay to get the carpet cleaned, which is in great need.
What I hate the most about cleaning, is the stupid odds and ends piles I have laying around.  They are the ones that you just stair at, and wonder what to do with.  Some of it you need, but you don't really have a good place for it.  I just toss it into a bin.  If you cant find the doo dad…go look in THE BIN.  It's almost always there!
I hope I survive!  Call 911 if you don't see me come up for air.
I hate garage sales!

Since getting our new Frigidaire, I had basically stuffed all the things we had in our old refrigerator in the new one with the intention of getting the space better organized.  The Frigidaire is a little smaller than our previous fridge but it has more than enough ample space and some really neat features that make up for the difference.
Before our big grocery trips, I usually do a thorough clean out of both the refrigerator and the freezer to get an idea of what I have, what I might need and toss out all the things that are outdated.
Here are some useful tips for organizing your fridge!
When you are cleaning out the fridge and getting ready to go to the store, it is the perfect opportunity to clean it out and sanitize and wash all the shelves and such.  I like to get all the bottles out and clean them off because usually you have stuff that somehow gets caked to the bottom and it sort of winds up in the rest of your refrigerator.
If you have meat that you are going to be storing, I typically like to put that on a bottom shelf.  With my Frigidaire, there is a drawer at the bottom that I like to toss it in.  That way if the meat juices and stuff leak, then the clean up is as simple as wiping the drawer out and it isn't busy dripping all over everything if you were to put it on a shelf.
You can wash and put all your produce away and ready to go when you first buy it.  I admittedly don't do this, because I am usually in a rush, but this will help your lettuce and fruits stay fresher longer.
I throw out anything that is expired.  yes, ok, I am a little paranoid about expiration dates.  The minute the clock hits midnight the day after the date on the bottle, it gets tossed.  My husband makes fun of me because he will eat it if its half green  lol.
Have a place for everything.  How you want to organize where to put things is strictly up to you, but if you designate a place for your condiments, and your eggs etc, then you always have a place to put them and it keeps your fridge looking nice and neat.  Ladies, this is great for your husbands who can never find a darn thing.  If they learn the place, then they will leave you alone when they are looking  ha!
Put your taller items in the back.  This way, you can see those bigger items easily without blocking the view of your smaller things.  This is better than standing there looking like you are scouting a boat out at sea, with your fridge door hanging open, a look of confusion on your face (knowing that you just bought the item you are looking for) and then you just give up.  This is usually when the alarm on the door to our new Frigidaire starts to beep at me.  I love the feature though, especially with kids…if they leave it open without me knowing then there is a reminder…I love it!
For the freezer, I pretty much do the same.  I try and keep items grouped together, and go through it once a month.  I try and keep bagged items together, flat boxed items in one area with the label facing out.  This makes it easy to see and reach and nothing is falling out at your feet.  There isn't anything worse than frozen meat hitting your toes  ouch!
Lastly, I try to keep things decluttered.  If you have something in a box and the something can be removed and put away it will usually free up some space in the refrigerator.  For example, I always have sick butter in the house for baking, and usually it comes four to a box, instead of hanging on to the box with only two sticks, it will free up a little more room to take them out.  If the expiration date is on the box, get a permanent marker and write it on there.  I do this with everything, especially with meats in my freezer that I divide into smaller portions for the family.
Here is a little video of my organized fridge!
I wrote this review while participating in a Test Drive Campaign by Mom Central on behalf of Frigidaire and received a Frigidaire Refrigerator to facilitate my review.

A New Year means a new outlook on things. At least, this is how every New Year starts out for most of us, and as the year moves on, it is often hard to stay on track and keep those creative ideas flowing. Finding new ways to do ordinary things, plan parties, and work on projects with your kids can sometimes be difficult when you feel like you keep doing the repetitive.
The intern

et has always been a great place to find good ideas on how to plan a party, find new crafts for kids, or ways in which to keep our lives motivated and organized. I was introduced to a new and wonderful resource for the everyday to the special occasion. The Out of Office blog from FedEx Office will help get you going with projects for invitations and place cards, ideas on how to turn your child's artwork into a notebook, large poster and creative ideas for making a more than ordinary thank you card. In the future, the blog will feature contests and giveaways, themed series, how-to videos, and the creative insights of guest bloggers and customers!
While I was looking over the site I ran across a really adorable idea. You can let your children make artwork and turn it into a personal placemat. I think my boys would get a kick out of this, and I also think its a fun way to make the table inviting for family and friends. You can then take their artwork up to your local FedEx and have it laminated and proudly displayed at the dinner table. This is a perfect project for the winter months, and can also be a great way to welcome in each season. In excitement for Spring to come you can make fun Spring place mats, and it's a perfect way to think outside of the dreary cold weather. Winter is one of the hardest times for me and the boys because we greatly miss being outside.
Head on over to the new FedEx Out of Office Blog and you can get some really great ideas to help get your creativity flowing and start the New Year off right!
"I wrote this review while participating in a blog tour campaign by Mom Central on behalf of FedEx Office. In addition, Mom Central sent me a gift card to thank me for taking the time to participate."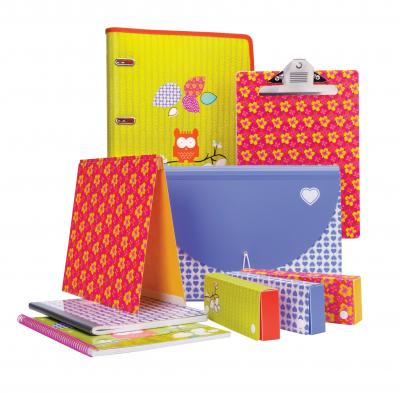 It's that time of the year again when all the kiddos are heading back to school.  When I was a kid, it was always exciting getting all those new school supplies and heading off to school all organized.  It always seemed like everything stayed organized for the first few weeks and then it always seemed to fall apart.
Recently I was able to participate in a web cast  with organizational guru Peter Walsh just in time for back to school.  He was giving some wonderful tips on how to get your child organized for school and how to keep them organized, using some wonderful tips and supplies from Office Max and their new Schoolio Von Hoolio back to school line.  Everything in this new bright and cheerful line can help your child get organized and stay organized while focusing on the more important things in class.
Peter Walsh offered up some fantastic. tips to help your child stay organized.  Color coding can be a great way to teach your child how to stay organized.  By color coding, it makes things easy for your child to recognize and to put things back in their place.  He also stressed how important it is to lead by example, as this sets a solid foundation for your child to learn organizational kills that will carry through into their adult years.
Whenever I watch Peter Walsh, I start to look around my house to see what I can attack in the way of cleaning.  I find myself walking by the kitchen junk drawer and the next thing I know, I have completely reorganized all of my kitchen drawers.  I have always found that being organized in your home makes being organized in your finances, work, and everything you do, so much easier.  I have also discovered that whenever there is clutter around me, I can't even think normally, because it is a distraction.  The same thing probably holds true for kids.  Sure they can function in clutter, but I think they can perform even better when things are organized.
Here is a recap from the web cast
TIPS FOR HOME
1) Find the Vision you have for a Space
2) Make Organization a Family Value
3) Use the Right Tools for Great Organization
TIPS FOR ORGANIZING YOUR CHILD
1) Show that you Value Organization
2) Establish Clear Limits and Routines
3) Always 'Finish the Cycle' (Complete a Task)
TIPS FOR THE CLASSROOM
1) Establish Clear Routines
2) Involve Kids with Classroom Organization
3) Use Words, Pictures and Color to help Organize
You can see Peter's web cast here!
So get organized and get back to School with Peter Walsh and Office Max!
**Thank you to Office Max for providing me with some wonderful school supplies form their new line!**
You know the dreaded refrigerator and pantry.  Lately I have just been shoving it all in there and off to the races.  I think I get so caught up with taking care of the rest of the house so I don't trip over toys, and caring for the boys that I just don't care about the things they can hide behind closed doors.
Since I went out of town a couple of weeks ago, the fridge sort of became a major mess.  Since my husband doesn't know when I made things he never knows what to throw out.  If you get sidetracked, like me, I am one of those people that just shove it somewhere and go.  Well I got tired of crap falling out at me, so I bit the bullet and organized what was behind "door number one and door number two."  Thanks to Cat she was my motivation.  I hit the pantry and fridge about two days before trash day so all the stuff would go out on Thursday.
I threw out everything that was expired, opened and stale, and anything that just wasn't getting used because someone didn't like it etc.  I took my entire fridge apart and cleaned it from top to bottom.  I still have the freezer to do, but I feel like I can do the weekly grocery shopping and be able to come home and put it away all nice and neat rather than just trying to find somewhere to put it.  I am in heaven now, and open the pantry and fridge at least 5 times a day to admire them  LOL. I will show you my fridge before and afters.
Look!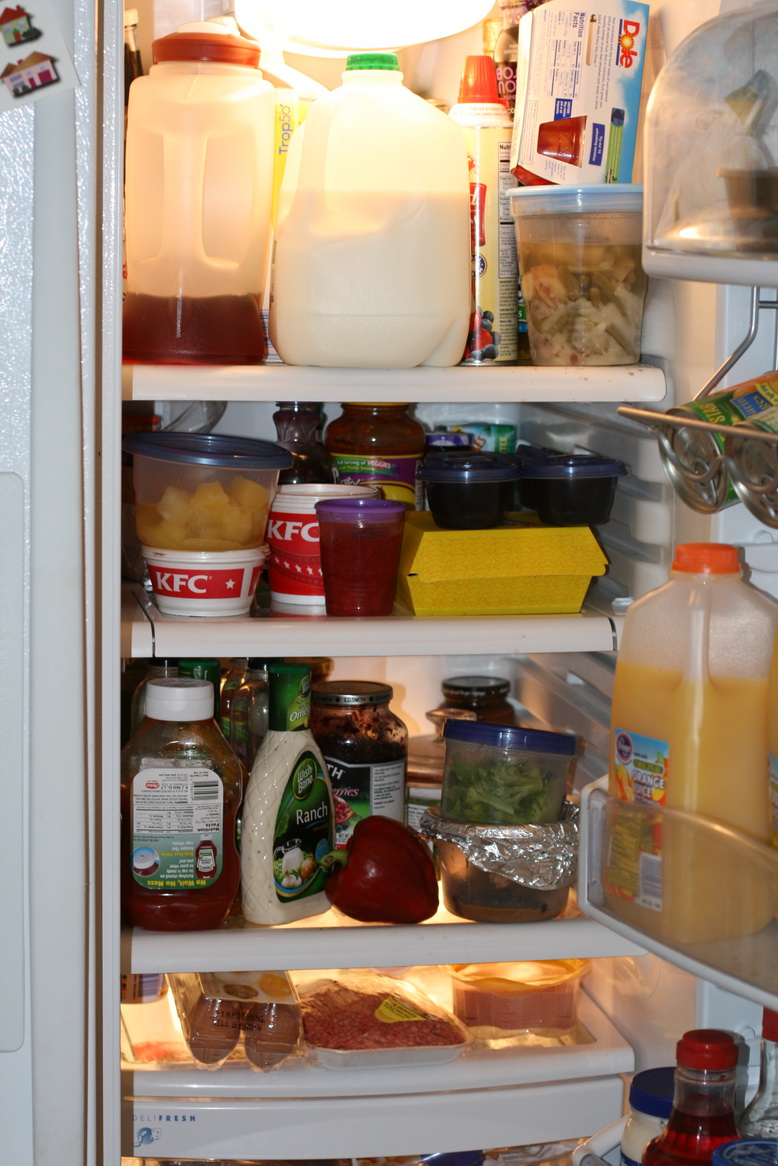 Aren't You Impressed??????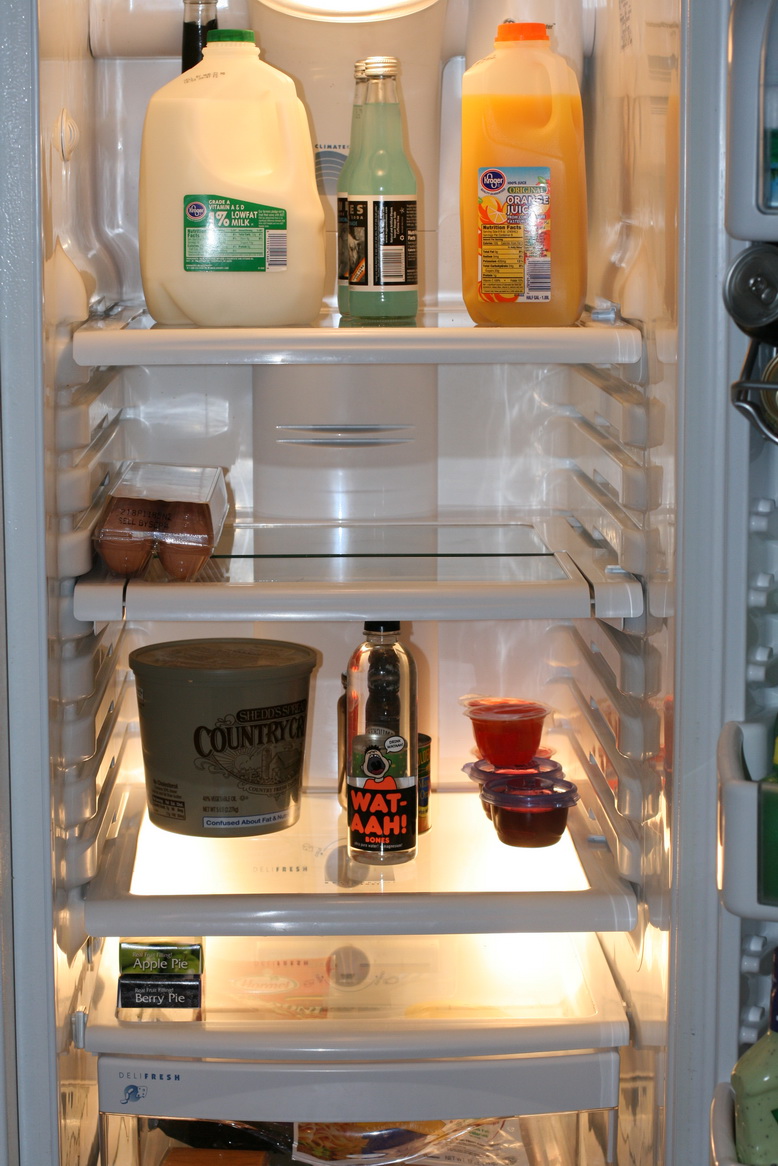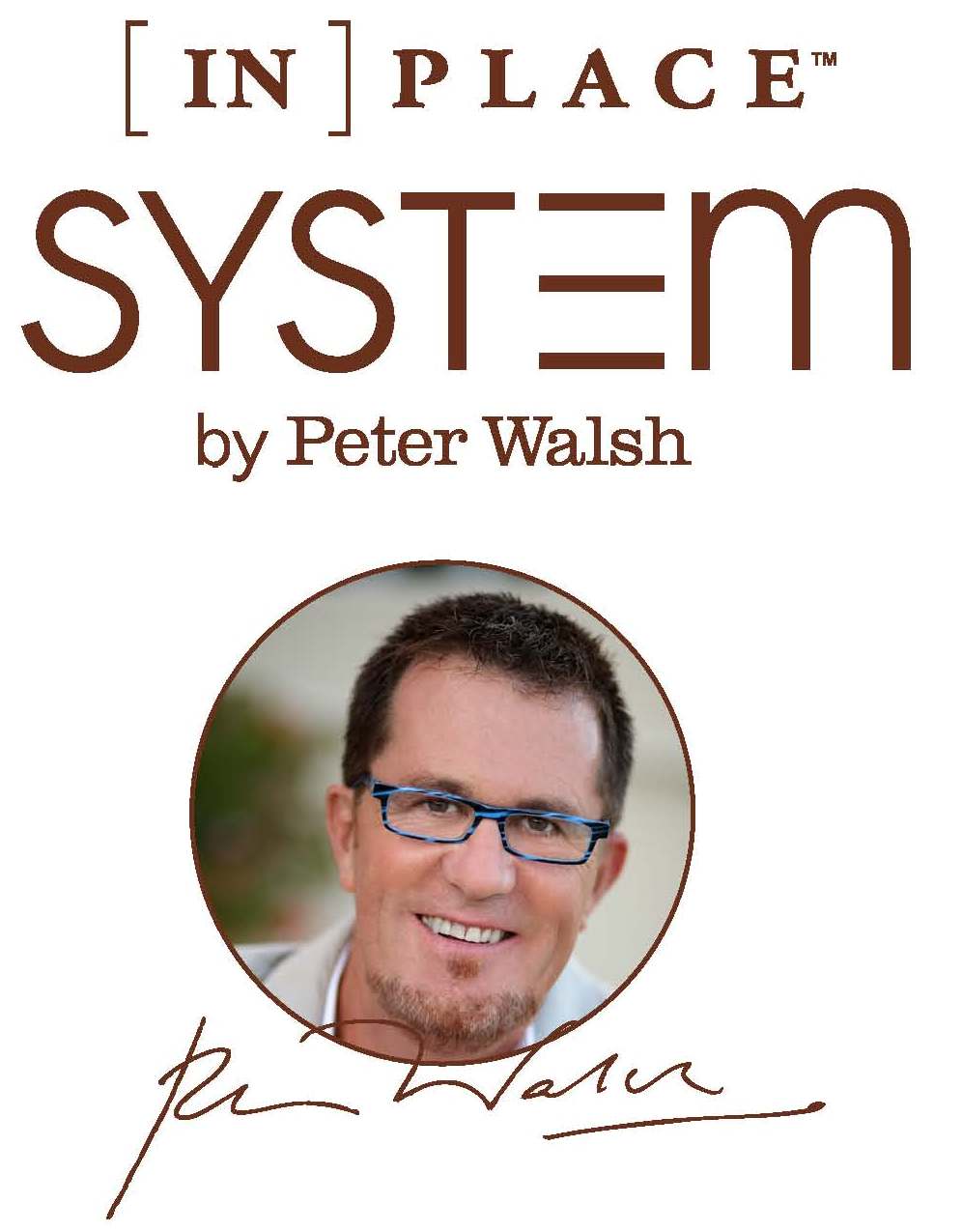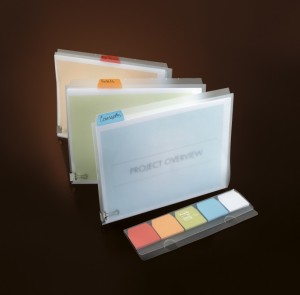 I just recently had the opportunity to attend a web cast with Peter Walsh the guy from TLC's Clean Sweep.  He has a new product line called [IN] Place coming out at Office Max to help people like me get in gear and get organized.  I must admit that my work space is less than desirable and I am almost never in there because of it.
We have a den that has sort of become the toss and go room for stacks of papers that have been cleared from our kitchen counters.  It is all the mail and things that we need to keep and well, file away.  As a busy mom to twins, I just feel like there aren't enough hours in the day to keep up with everything.  But now I have a reason to get things in shape.
The [IN] Place line of products includes durable poly folders that you can see through which makes it easy to find things quickly.  I have a file cabinet full of the dark green folders that have lost their tabs and I now have to figure out what's in each folder.  Peter Walsh's system lets you use an erasable marker so you can write directly on the folders themselves.  There are so many great things in the collection that once you get organized it is so easy to remain organized.  He also talks about how we as individuals need visual cues, and that having a system in place that makes things visible and that is color coded makes the idea of becoming organized more attanable.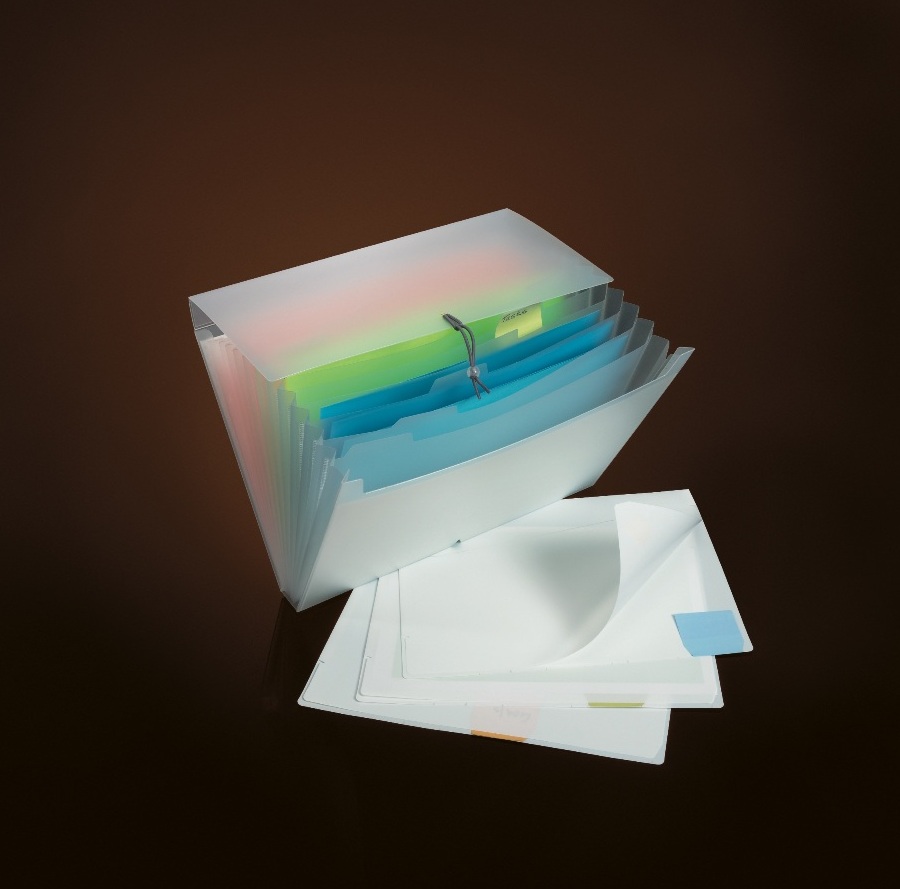 So your first job is to clear the clutter and Peter states not to go out and buy things until you actually see what you have.  I am guilty as charged when it comes to this, because I will go out and buy all sorts of cutsie containers and stuff and get home and then start going through things when I had it all backwards.
You also should be going through your files every 6 months.  This is where I had a dilemma as I hang on to everything and feel like I am drowning in paper.  What I like most about this system is that it is simple, clean looking and makes it easy to keep it that way.  I intend on getting my house in order and the [IN] Place system is a perfect place to start.  Im so tired of feeling disorganized and after listening to Peter Walsh talk, I am more motivated than ever and actually excited.  Now if he could organize me up a few extra hours of sleep?