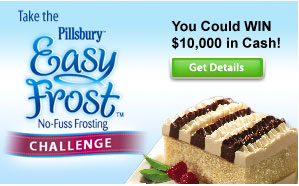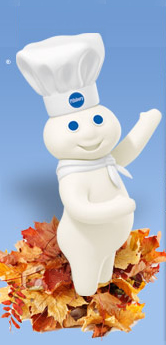 The holidays are in full swing, and with that comes holiday baking of all sorts!  Everyone loves a sweet treat and with new Pillsbury Easy Frost No-Fuss Frosting, creating delicious works of edible art has never been so easy!  Starting today, the makers of Pillsbury baking products announce the "Pillsbury Easy Frost No-Fuss Frosting Challenge," and call on all dessert lovers to unlock frosting fun, think creatively and transform their favorite homemade baked good into a chance to win $10,000 and a year's worth of Pillsbury Easy Frost No-Fuss Frosting.  Pillsbury Easy Frost No-Fuss Frosting is available in a convenient aerosol can with a built-in five-star applicator tip and can transform a cake, plate of cookies, or batch of brownies into bakery-style desserts.
Consumers are asked to use Pillsbury Easy Frost No-Fuss Frosting to decorate a homemade baked good of their choice and submit an original photo of the wholly edible creation online.  Submissions can be entered online starting November 23, 2009, through February 19, 2010, at www.pillsburybaking.com.  The winning photo will be posted in March 2010.
Pillsbury Easy Frost No-Fuss Frosting makes decorating baked goods a piece of cake!  The new product features the same creamy, delicious frosting in a tub that families love, in a 13.5 oz aerosol can with a five-star decorating tip.  Pillsbury Easy Frost No-Fuss Frosting is available in three delicious varieties: Decadent Chocolate Fudge, Vanilla Dream, and Velvety Cream Cheese.
"We are always thrilled to offer new ways to add fun and convenience to baking," said Maribeth Badertscher, Vice President, Corporate Communications, The J.M. Smucker Company. "The Pillsbury Easy Frost No-Fuss Frosting Challenge is meant to inspire amateur bakers to share their creativity."
To help consumers get started, Pillsbury offers a variety of delicious baking products for fun and convenience in the kitchen.  New products include Pillsbury Brownie Minis Brownie Mix, delicious bite-size treats that need only water and bake in half the time of traditional brownie mix; and premium Pillsbury Cookie Mixes in three mouth-watering, family favorite flavors: Funfetti Cookie Mix; Reduced Sugar - Sugar Cookie Mix; and Dark Chocolate Chunk Cookie Mix.
The "Pillsbury Easy Frost No-Fuss Frosting Challenge" is open to legal residents of the 50 United States and D.C.,18 years of age and older.  Void in Arizona, Maryland, New Jersey, Tennessee, Vermont and where prohibited.  For Official Rules and complete entry details visit www.pillsburybaking.com.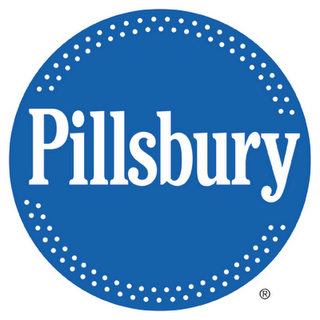 We love cookies in our house and one of my most favorite snacks has to be chocolate chip cookies and milk. They are the best when they are out of the oven, but I am not always in the mood to go though the whole spiel of making homemade cookie dough.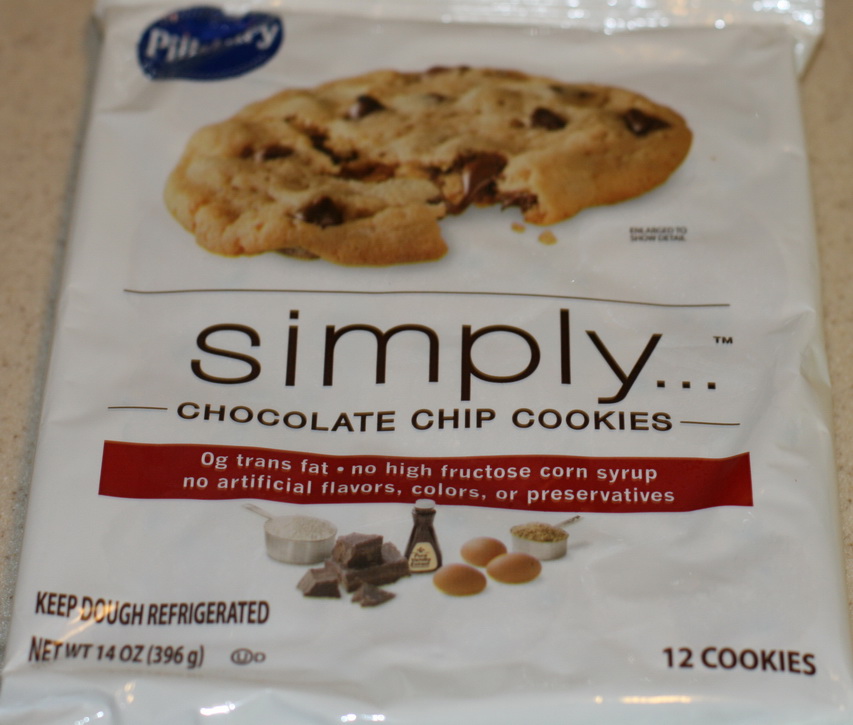 I have always been a fan of baking and usually steer clear of pre-made cookie dough. I try and make things that have natural ingredients especially when it comes to sweeteners. It seems like so many things these days contain high fructose corn syrup and not just normal sugar. Everything is ok in moderation, even sugar, and it's actually probably healthier than the modified high fructose used to sweeten just about everything these days.

We were given the chance to try Pillsbury's new Simply refrigerated cookie dough and the boys and I were very excited to bake them. The new cookies come in two flavors, Chocolate Chip and Peanut Butter. They are made with wholesome ingredients like flour, brown sugar, eggs and vanilla and have zero grams trans fat, no high fructose corn syrup, no artificial colors or flavors and no preservatives. They are just "Simply" made with all the good stuff that makes them taste homemade without the mess of making the dough yourself.
I made the cookies with my boys and it was nice to include them. They had fun putting the cookies on the baking sheet to go in the oven. They were very eager to eat the cookies, so they were really excited to see that they were done in just about 13 minutes. The chocolate chip cookies were so good and we polished a dozen cookies off by the end of the day between the four of us. The next batch I make, I think I will have to hide them. Pillsbury Simply cookies taste just like homemade without the mess, so I will definitely keep a couple packages on had for those sweet tooth cravings.

Thank you to My Blog Spark for giving us this wonderful opportunity to try Pillsbury Simply Cookies!
Would you like to try Simply cookies for yourself? DoubleBugs and My Blog Spark are giving readers a chance to win a fabulous prize pack that includes A coupon for free Simply cookies, a cookie jar to put these wonderful cookies in, a notepad for your grocery list, and a reusable canvas tote (perfect for your grocery shopping trip to get your cookies).
THIS CONTEST IS CLOSED!
Pillsbury is also offering a coupon for $1.25 off Simply cookies if you "simply" must try some now!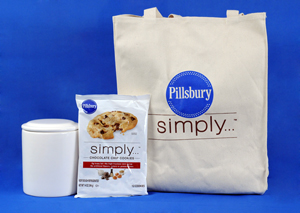 Here's What You Gotta Do!
Tell me a way in which you simplify cooking or your everyday life and leave me a comment about it
Additional Entries
Tweet about this giveaway
Blog about this giveaway (5 additional entries)
Add me to your technorati favorites
Add me to your twitter
Subscribe to my feed
Contest Starts August 7, 2009 and ends September 7, 2009
Good Luck!
*winners chosen via random.org*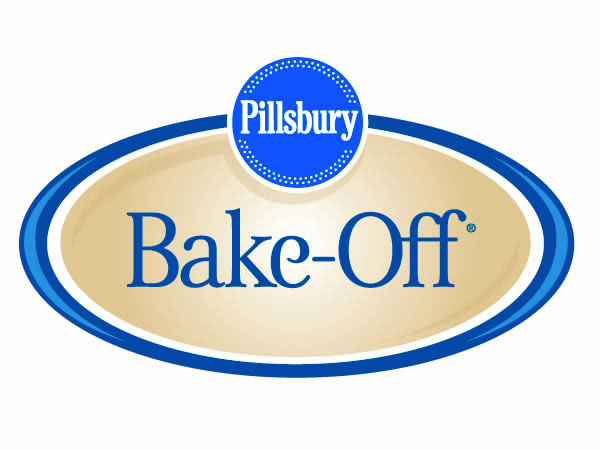 Are you a creative mastermind in the kitchen?  Have you surprised yourself when you accidentally combined a few extra ingredients?  Well now is your time to shine and who couldn't  use, ohhh let's say, one million dollars? Pillsbury is giving you that chance.
Pillbury Bake Off History
In 1949, the Pillsbury Bake-Off® Contest began as the "Grand National Recipe and Baking Contest," set in the elegance of New York City's Waldorf-Astoria Hotel. To celebrate Pillsbury's 80th birthday, executives at the company's advertising agency created the contest and invited homemakers to share their treasured recipes. Response was so great that Pillsbury decided to hold it again the following year, and the year after that, until it became an institution.
A New Name is Coined
Almost immediately, the media dubbed the Grand National the "Bake-Off®" Contest. The name fit so well that Pillsbury adopted it as the contest's official name. And the rest is history–60 years of American cooking and baking.
This is last years winner
Pillsbury is looking for original recipes that taste and look delicious, are easy to prepare and that families across America will love to eat. There are four recipe categories – Breakfast & Brunches, Entertaining Appetizers, Dinner Made Easy and Sweet Treats.
It's time to get creative in the kitchen for your chance at a million! One hundred finalists will win a trip to the finals, April 11 – 13, 2010, at the Waldorf-Astoria Orlando and Hilton Orlando Bonnet Creek hotel in Florida.
Entries are being accepted online between now and April 20th, 2009, at www.bakeoff.com. You'll also find contest details, including eligible products, prizes and the official rules, at the web site.
Now Get Cooking!!