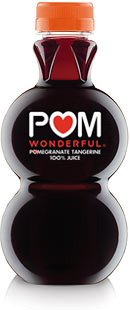 I recently was given the opportunity to try Pom wonderful juice.  I had always walked by the refrigerated beverage aisle and often saw those fancy looking shaped bottles of pomegranate juice but never actually picked on up.
I was really excited to try this juice because I am always hearing about the antioxidants in pomegranates and benefits of them in your diet.  I don't know if its all true, but I thought I would give it a try to see if I actually like the flavor of it.  I vaguely remember trying the actual pomegranate fruit when I was younger and just remember it being these little tiny bead like fruits that came from it, that you could eat.
The juice itself was a little tart for my liking and is probably meant to drink in smaller amounts.  It isn't a beverage that I would just guzzle down on a hot day, I don't think.  They have some flavor combinations such as pomegranate blueberry and one with tangerine too.  I actually really lliked the pomegranate tangerine and had no trouble finishing off the bottle.  The tangerine in it seems to negate some of the tartness making it something I might readily go to if it was in the fridge.
All in all I would say the juice is good in small amounts but it is definitely a little tart, but if you are one that likes a little of that than Pom Wonderful may be something you might like to try!  Even in moderation you can still get some of the health benefits from drinking it without downing an entire bottle.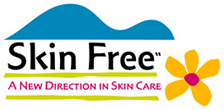 Both me and my boys have very sensitive skin, so much so that I have had to change the laundry detergent that I use in order to prevent theri skin from breaking out.  In the winter months I am combating eczema, which almost never seems to go away on its own.  I always have a hard time finding skin care related products that I can actually use, because half of them are loaded with fragrances and a at on of other stuff that can wreak havoc on sensitive skin types.
I received several wonderful items from Skin Free to review and I was a little apprehensive to try them out at first.  I received the Extra Moisturizing Liquid Soap, The Sweet and Smooth Sugar Scrub, and the Niaouli Scrub for Blemish Prone Skin.
The Sweeet and Smooth Sugar Scrub is absolutely fabulous on dry skin.  I used it in the bath on my elbows, knees, and on my face and I couldn't believe how good my skin felt afterward and not only that I didn't have any weird reactions to it, so that is always a plus.  You can use it sparingly on your face to slough away all the dead skin cells to leave your face with a nice clean glow. It has nothing weird in it either and when they say its fragrance free they mean it!  You know how some thing tout that it's fragrance free and it still has an odor to it, well this stuff doesn't and I like that.
The Extra Moisturizing Liquid Soap, is fabulous if you have your hands in the water often like I do when cleaning and working with my kids.  My hands tend to dry out in the colder months and sometimes in the warmer weather, so washing with this soap totally eliminated the feeling of having to put lotion on after I washed my hands.  I love the fact that all the moisturizing I need is in my soap and I don't feel like Im washing away essential oils in my skin when this is there to replenish it.  The package said that it is used for your face and rest of your body, but it can also be used as a good hand soap!
And for my blemish prone skin, I tried out the Niaouli Scrub and I love it!  Once a month it is inevitable that I get acne and here I was Naive to think that it would go away as an adult.  The Niaouli Scrub gently washed and cleans your face and helps to remove those excess oils that are culprit in causing acne.  Skin Free products felt so good on my sensitive skin and all of their prices are reasonable.  I know there are skin care products out there that claim to be free of irritants and hypoallergenic and my skin would beg to differ, but with Skin Free, I had no issues at all. This is some really great stuff if you or your family has skin issues or eczema prone skin.

Would you like to try Skin Free for yourself?
Skin Free and DoubleBugs would like to offer you the chance to try out Skin Free products with a $30 gift certificate!
Here's What You Gotta Do!
*Mandatory Entry Requirement* All you have to do is visit their site and come back here and tell us about your skin woes and what products you would like to try from Skin Free!
Additional Entries
Tweet About thie giveaway
Add me to your Twitter
Blog about this Giveaway
Add Me to Your Technorati favorites
Blog about this Giveaway and Link to Me
Contest Starts July 17, 2009 and Ends August 12, 2009
Good Luck!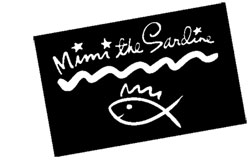 With the boys getting older and the weather being so nice we like to head outdoors frequently during the summer months.  On of our favorite outings is to head to the zoo for the morning and have sack lunch there before we head home for their naps.  When you visit places like the zoo the cost for food and beverages are usually outrageous and when you have a family of four, that can get a bit pricey.  For half of the cost we can pack a well rounded lunch for all us and it is so much more fun to sort of have a picnic as a family.
I am always in search of new and fun things that sort of make my life easier and appeal to the fun and whimsical that comes along with having children.  When I pack a lunch for the boys it is typically in a plastic baggie or in a brown paper bag.  If you know anything about food, presentation is always important especially when you have toddlers, and I try to make all things exciting to them.  They love the idea of picnics and bringing along their own special snacks for their trips to the zoo or to the playground.

Recently we were sent two Lunch Bug lunch bags from Mimi The Sardine and let me tell you they are incredibly adorable and when you see them, you will never go brown bagging again for your children.  We received the Hybrid Cars print and the Propellers because my two go nuts over planes and cars!  When I packed their lunch the first time in their new Lunch Bug bags they were really excited.  They have such bright and cheery colors and the boys thought that they were really getting something extra special.  Who wouldn't get excited about a peanut butter and jelly sandwich that was surrounded by such a delightful packaging?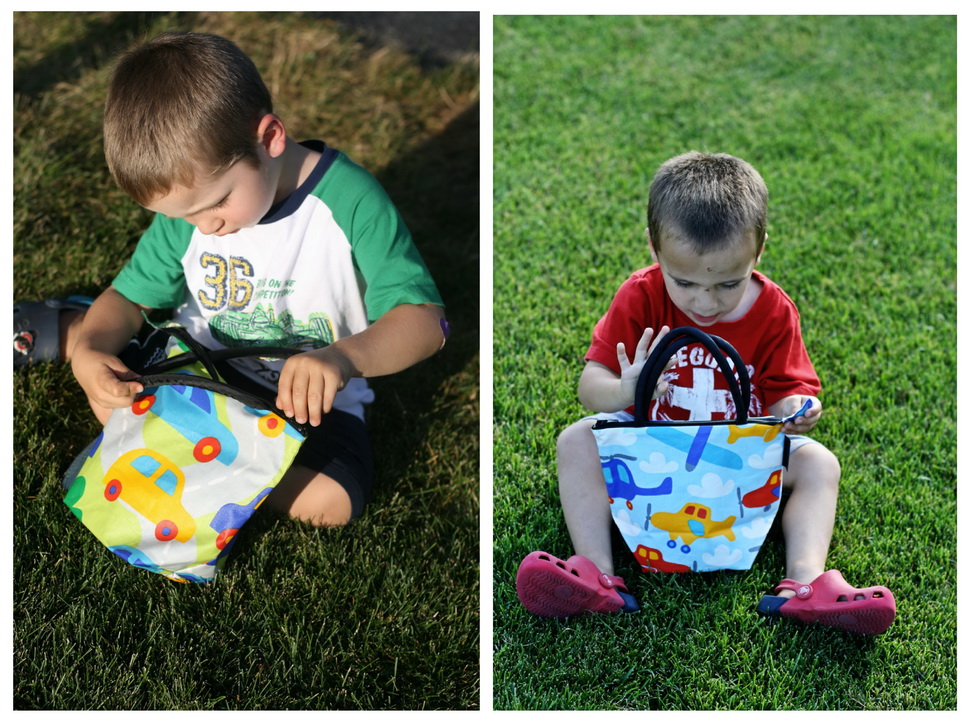 About Mimi The Sardine

A small, family-owned business located in Marin County just outside San Francisco, Mimi the Sardine's vibrantly colored Swedish prints capture a sense of delight and a bright innocence, appealing to youngsters and the young at heart, while they naturally bring smiles into life's everyday eating experiences.

The company's focus on bright, colorful, coated cotton prints and easy care fabrics has made Mimi the Sardine's bibs, aprons, splash mats, lunch bugs, backpacks, placemats, and tablecloths synonymous with good times in households all across America. With the transition into soft, safe, organically grown cotton in everything they make, healthy just got healthier—for you, your family, the farmers, and precious ecological systems.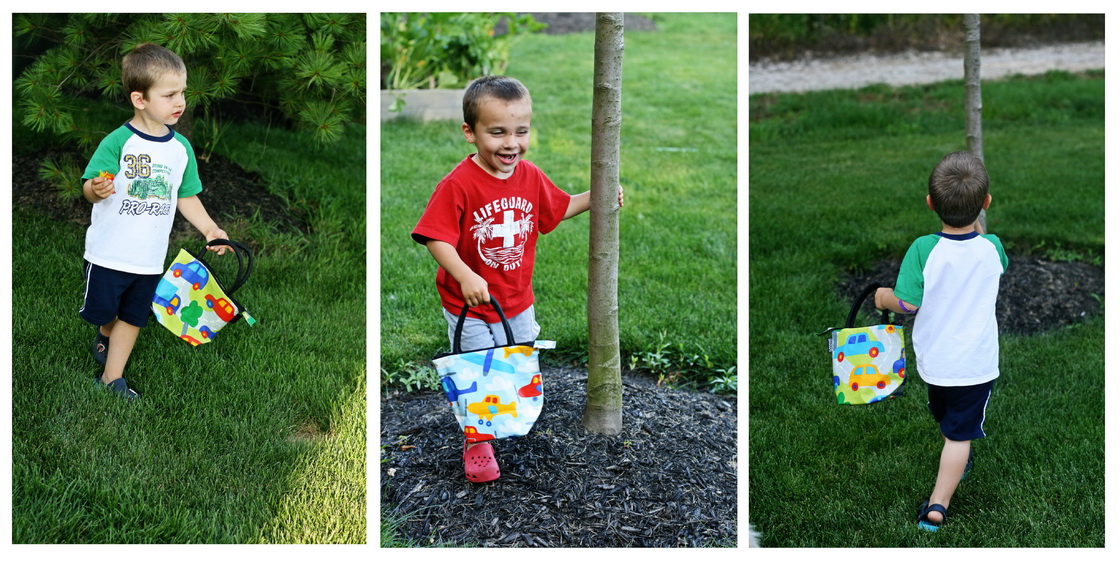 Lunchbugs  are also extremely easy to clean, which is a huge plus when you have little kids and you know there is always bound to be a mess near by. To clean them, you  just wipe, or machine-wash and tumble dry on low! Each bag is equipped with a sturdy zipper and soft handles, children and adults alike fall in love with the fun and colorful patterns, and everyone appreciates its eco-friendly and safe fabric.  I love love love these bags  because they are a vacation from the ordinary and are fun and you can tell that they are made with love.  This is a perfect alternative to brown bag lunches and is sure to brighten up any child's day.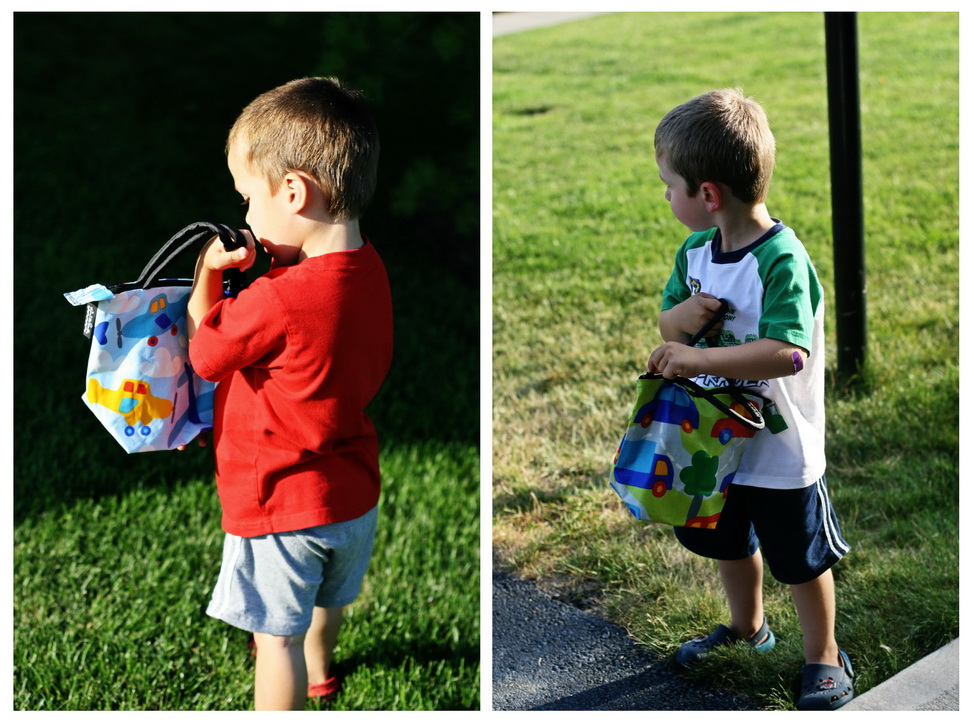 THIS CONTEST IS NOW CLOSED
Would you like to win a Lunchbug of your very own?
DoubleBugs and Mimi The Sardine are giving a reader the chance to win a Lunchbug or your choosing.
Here's What You Gotta Do
Visit Mimi The Sardine and tell me about another product that you like and why and come back here and leave me a comment.
For additional Entries
Tweet about this giveaway
Subscribe to my blog
Add me to your Technorati Favorites
Blog about this giveaway
Add me to your Twitter
Contest starts July 15, 2009 and Ends August 3, 2009
Good Luck!