We are finally settling in with our new Frigidaire Professional Refrigerator, and testing it to it's limits indeed. Now that the newness has worn off, I am getting to know the new fridge a little more.  I am sure that, I am not the only one that keeps a refrigerator like we do in this house.  I guess you could say I am the stuff and run type and well organization in my fridge doesn't happen very often.  You know the drill, you get home with a truck load of groceries, the kids need your attention and you stuff and run.  As long as it's all in there, right?
This is embarrassing but this is what it looks like at the moment (oh shush, you know yours doesn't look neatsy poo!  LOL)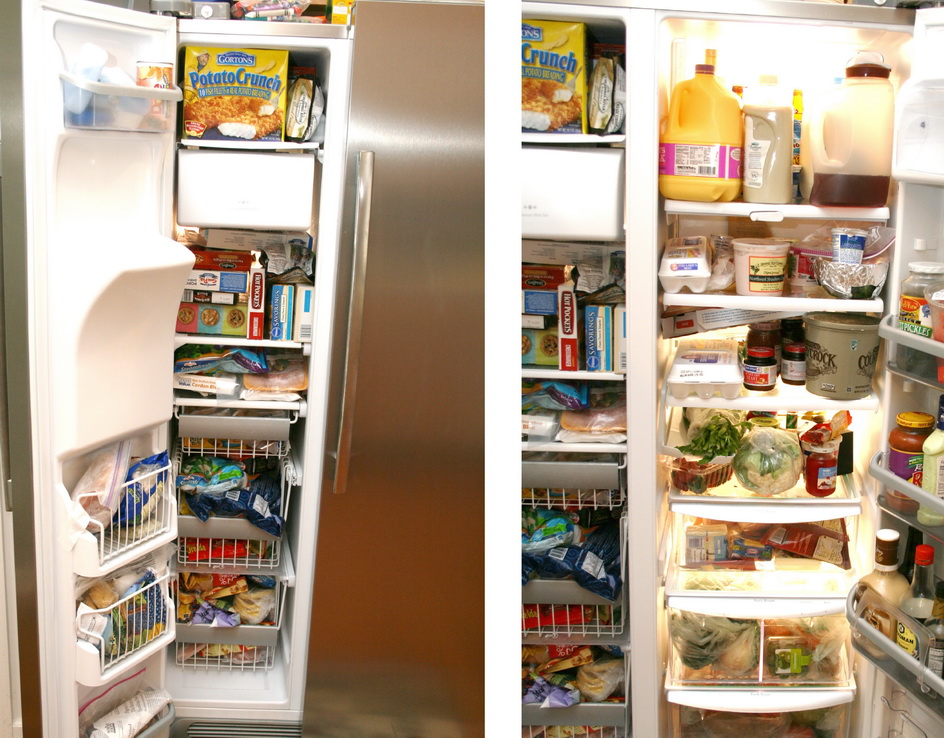 I have to share one of the many little features that I love. When you open the doors on the Frigidaire, I imagine the heavens opening up and the choir beginning to sing with this great performance lighting it has.  You open the door and the lights ease on, and well, then I am reminded that I really need to organize this stuff better, but the effect still makes me happy.
Odor Control
With our new Frigidaire, gone are the days of having a box of baking soda taking up a little more of your extra space.  And let's face it, we don't always get to the leftovers sheepishly hiding in the back for the past four weeks, and last thing I want is to have that blast of stinky air in my face when I go for my favorite foods.  It has a wonderful little feature called the PureAir Ultra filtration system, and it seems to be working just dandy because I left half a pan of lasagna in there till it looked like something out of science fiction and you would have never known (you know you've been there, don't pretend).  I guess it works!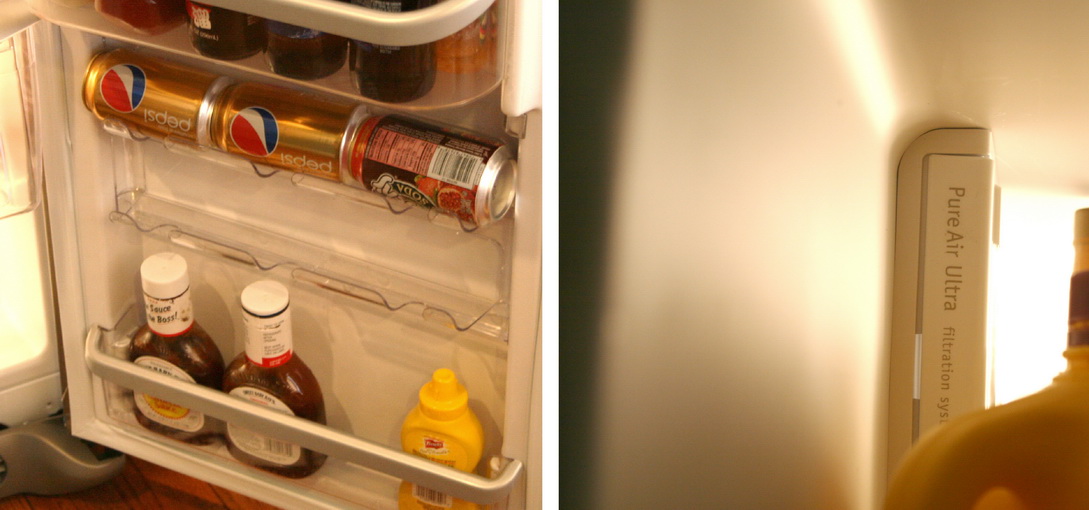 Temperature Control
We have been busy stuffing as much as we possibly can into our new Frigidaire.  We have had some issues with the meats and cheeses freezing in the drawer and we are still determining how to make it to where that doesn't happen by adjusting the temperature sliding tab for the meat drawer and by not having to raise the overall temperature of the fridge to 38 degrees, because we like our milk fairly cold in this house.  The freezer is working great and no issues there.
Energy Savings
We are big on energy savings in this house, and every little bit helps right down to the lightbulbs.  Typically your major appliances can suck the money right out of your pocket.  The good news is that,  Frigidaire just received the EPA's prestigious 2010 Energy Star award for their "Swap and Save" Energy Star Promotion. This award recognizes Frigidaire's commitment to smart energy management and its efforts to share the importance of energy efficiency.  If you want to see just how much money you will save with Frigidaire's newest appliances, they have nifty way to calculate you energy savings at their site www.Frigidaire.com/ecosavings
Storage and Space
I am loving all sorts of cool new features in our new Frigidaire. I love having a place to put the soda cans in the door, and I love the fact that the fruit and vegetable drawer is divided in half. It seems like something simple, but it makes it nice for organizational purposes and keeping things separate. And the cherry on top has to be the adjustable shelf on top. All you do is turn the crank and you can raise and lower it. So you know the bottle of oversized grape juice that you bought that you normally have to strategically angle into your fridge and you cant put it upright? Well that is no more, with my new Frigidaire fridge, because if I need an extra inch or two all I have to do is turn the handle. And it can just as easily be moved back.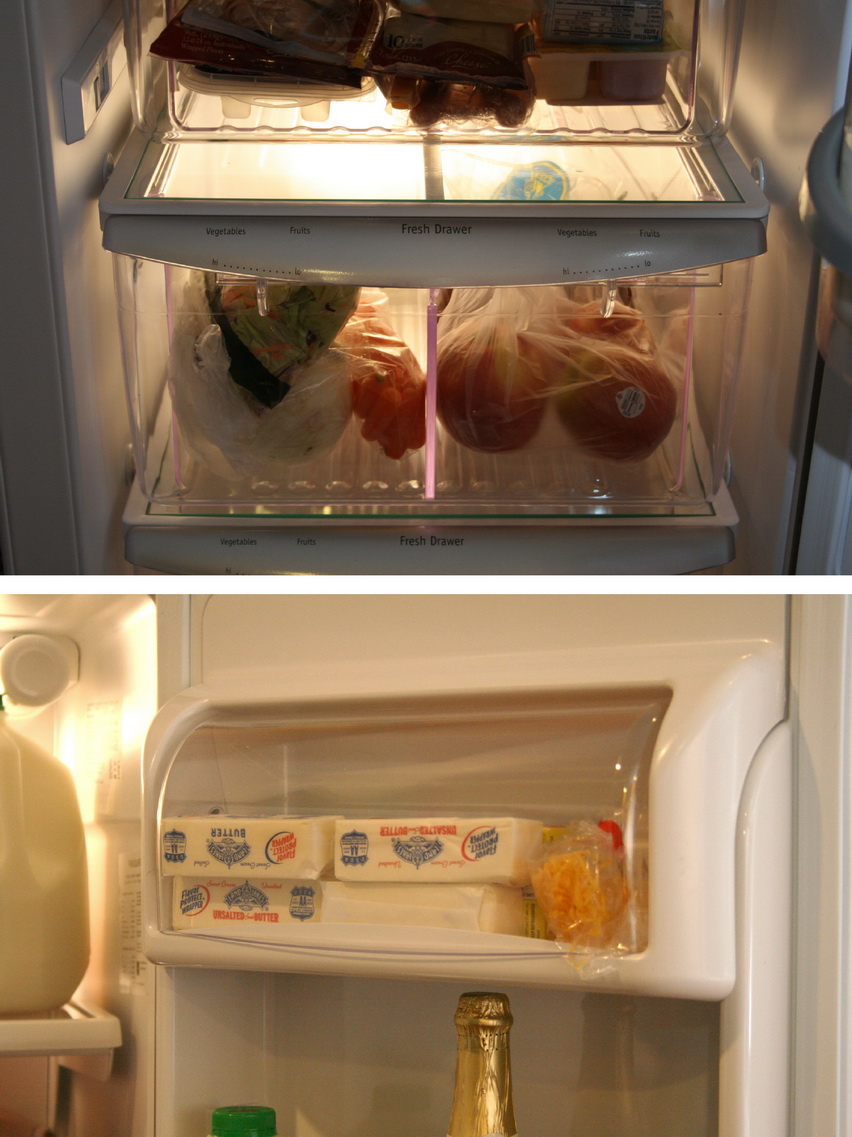 In the upcoming weeks, I will be working on better ways to effectively organize the fridge and take a look at how easy it is to clean.
I wrote this review while participating in a Test Drive Campaign by Mom Central on behalf of Frigidaire and received a Frigidaire Refrigerator to facilitate my review.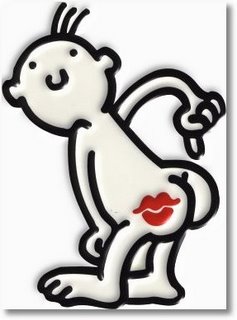 Opinions are like (well you know) and everyone has them. When I make a purchase or decide to buy something, I will look around and see what other people are saying about it but ultimately, I have to be the judge.


When I do a review, I try to give people my overall honest opinion about something and if it is a product that I don't like then you won't find it here, on my personal blog. First of all, I like to present products that I like and that I think other moms may like, and secondly, I refrain from posting negative reviews because my time is limited and it is easier to contact a company and just say hey, I don't think that this is a good fit because of this or that.


Many people think that because you receive a free product that you have just been bought and sold. Although free products are nice, a lot of work goes into my reviews, and that 2 hours I spend posting and sometimes more is so worth that $3.00 box of ice cream I got to try! After all, I sit in my mansion with my free butler service, my free appliances, my free groceries, and eat bon bons in front of my computer glorifying my free stuff just for everyone here.


The truth of it is, I am a stay at home mom, with two children to run after, 10 plus loads of laundry to do each week, a house to maintain, meals to cook, butts to change, cat puke to pick up, dog hair to vacuum, grocery shopping to do, and then I come on here and spend 8 plus hours posting reviews that sometimes take me 3 hours to post with photos, just so I can blow smoke up someone's *** about my free ice cream!
I enjoy review blogging and having fun with giveaways because it is so cool to hear that someone benefited from something they won here or from an opinion that I gave about a product I liked. If you get home and don't like something that I said I liked then I can't help you. You were a little too naive in your thinking. It's just as bad as saying "hey she said it was turquoise and I say its aquamarine" lets sue her because her opinion lied to us. Ultimately product reviews are my opinion and I am not out stating that if you eat this peanut you will grow your hair back. The problem is that it seems the FTC is always wanting to regulate and people can never think for themselves.


So what's the point? I was recently sited in an article from the Associated Press about the whole FTC's involvement in regulating blogs like mine that review products. They mentioned a review I had done on Skinny Cow Ice Cream, stating there's no clue that Nestle SA's Skinny Cow division was giving bloggers coupons for free products. Well Nestle didn't give those to me and Mom Central did which I acknowledged in my post. And to make matters worse they didn't even have the nerve to link to my site, only mention it in hopes that I wouldn't find out? or they are a bunch of pansies.


I sent them a reply
Dear Sir or Madam,
I'm writing with regard to the article posted by Deborah Yao on June 21st entitled "FTC plans to monitor blogs for claims, payments". While I agree with the general thrust of the article, I feel the article incorrectly and unfairly singles out DoubleBugs.Com as having conflicts of interests or somehow acting in an unethical way.

I don't get paid by companies to do reviews, though they do provide me with the products so I can personally evaluate and use the product and develop an opinion of the product or service. If I don't particularly like a product, I will not recommend it on my blog, and I'll often work with the company to identify areas of potential improvement. My blog reflects my honest opinions and observations, there is no input at all from companies or anyone else.

Further, at no point did anyone from the AP contact me to get any information for the story. They based their comments on a single 15 minute review of a small number of pages on the DoubleBugs website. That's just plain shoddy journalism.

There are many sites out there that are essentially shills for companies, sites where bloggers get paid to push products regardless of merit. DoubleBugs.Com is not one of them. I hope the AP will take steps to set the record straight.

Sincerely,

Laurie
DoubleBugs
laurie@doublebugs.com
www.doublebugs.com
And what I would like to know, where is my free trip to Europe? And for people who leave anonymous comments this is for you! At least get yourself some balls, maybe you can find them in a review!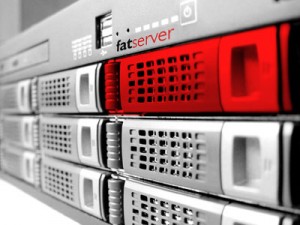 When you get into blogging as much as I do, I think it is important to have your own domain, because you have a little more control over all your settings and how you present your blog.  When my blog sort of blew up, I went into panic mode because I wasn't sure if I could get my information back.   Thankfully since I had my own host they were able to run a recovery and get most of my data back.  Good web hosting
is the key.
When I first got started in blogging I didn't know too much about getting your own domain.  I mostly had my husband setting it all up for me. I am one of those people that want to make the job easy as possible especially when you are a mom of twins. I know that my husband is always switching our domains in search of a better deal. At Web Hosting Geeks they offer reviews of the top providers for your own domain. I like this because it has all the information in one place, so you aren't out scouring a half a dozen places to find the right one. They also have a customer review page which is always helpful when you can hear others opinions. I love lists that rank things anyway because it is an organized and precise way of presenting valuable information.  For me, this makes the task less arduous. If you are looking for a new web host you should definitely visit the Web Hosting Geeks site for all your web hosting needs.  Having your own web host makes a big difference.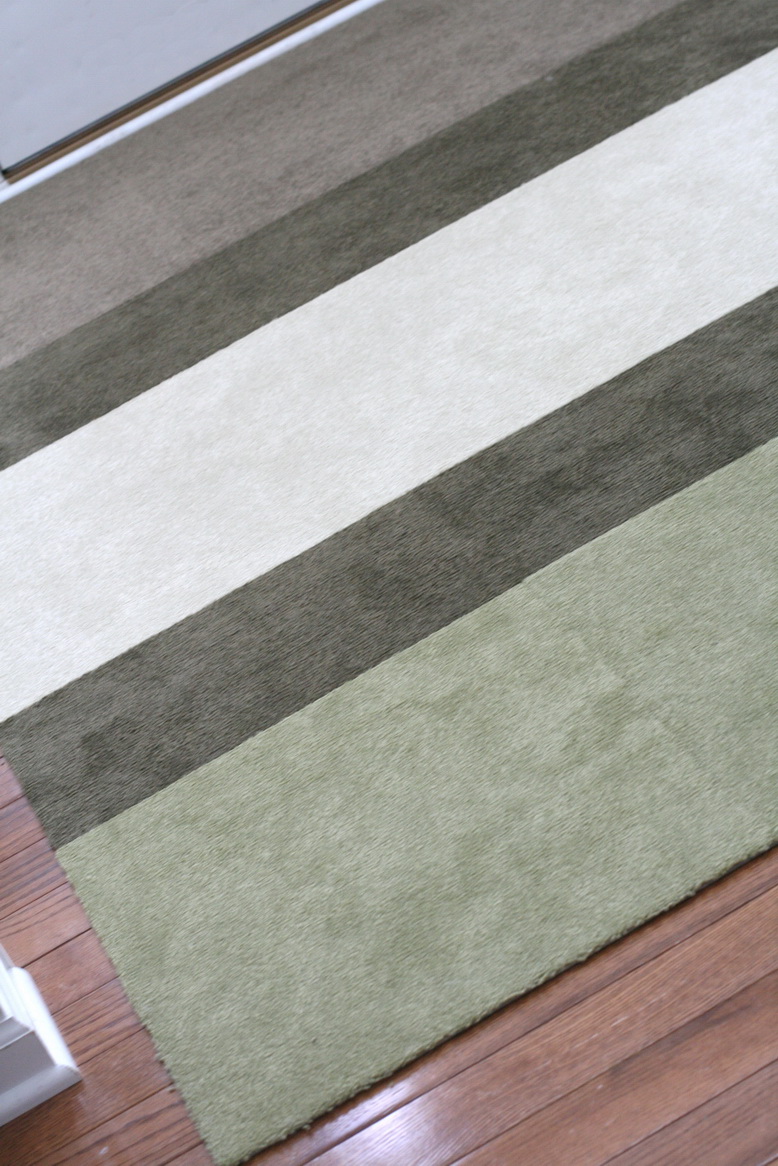 I am almost always looking for ways in which I can change things in our house to help update the look.  It isn't easy to change furniture because these are the big ticket items in your home.   I always love to shop for small things like rugs, or pillows, or a new place mats to help change things in the house.   Let's face it, if I am spending all my days at home, a change is always nice.
I recently was introduced to carpet tiles from FLOR.  I had watched the show Trading Spaces many times and I remember seeing an episode where they carpeted a room with FLOR carpet tiles.   This is such a cool way to change the look of an area in your home!   Not only that, they are so versatile, in that, you can mix and match colors, cut the tiles to make a cool floor pattern, and it is so incredibly easy to do!
I was extremely excited to get this opportunity because I was dying to give them a try, and so sick of the boring rug choices that you find in the stores.  Since this was my first experience using the tiles, I was primarily interested in how these things work and how they stay stuck once you had your design laid out.  Each tile is held together by a little circle of genius called a Flordot.  The Flordots are so easy to apply and hold the tiles together perfectly making it easy to move your masterpiece around if you need to.  When you want a change the tiles  come apart easily and you can store them, so if get bored you can change it up.  If you run out of Flordots you can just order more!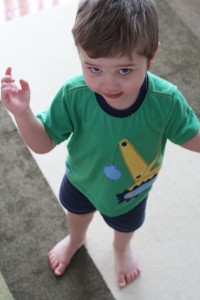 I was putting together FLOR's Seagrass Rug which looks absolutely stunning in my entry way.  It is made from their plush collection of tiles and it is so soft and feels great beneath your feet! I cannot tell you how much fun I had putting this rug together, and it makes you want to do even more.  It's a bit addicting and I was somewhat bummed when I ran out of tiles to stick together, because I was on a roll.  I am already looking for more reasons to go buy  more FLOR tiles to do various areas in the house.  We are looking to move the boys play area to the basement, one of these days, and this would be an ideal place to use them. Another thing I would definitely recommend when getting your FLOR rug is their cleaning kit, so you always have something on hand for the occasional spill or mishap to keep your FLOR tiles looking nice.
Thank you FLOR for such a ingenius product and we love our new FLOR rug! It is now a favorite playing spot for the boys and they love to hang out there where the sun pours through in the morning.  If you are looking for new flooring for your home or just something to spruce things up, this is definitely a really cool option.   There are tons of choices so you can let your creativity run wild and their prices are easy on budget too!
THIS CONTEST IS NOW CLOSED!!! THANK YOU TO ALL WHO ENTERED!

I have a really awesome announcement for my readers here at DoubleBugs!!! FLOR was kind enough to allow me to give one lucky winner the chance to win a FLOR Seagrass Rug of their very own!
So here's what you gotta do!
Visit FLOR and have a look around and come back and leave a comment and let me know what other cool rug you might like and what room in your house you would like to use it in.
Leave me an email so I have a way to contact you if you win
Winners are chosen at random via Random.org.
For Additional Entries (please leave as an additional comment):
Tweet about this post
Follow me on Twitter
Blog about my contest and give me the link!
Put my badge on your sidebar


That's all you gotta do!
Contest starts February 5, 2009 and Ends February 23rd, 2009
Good Luck to You!