I have a tiny little rant.  I was at the store looking for something and another product caught my eye.  I was attempting to read the front of the packaging so I could find out the information I needed and the specifics.
I stood there for several minutes flipping the box around at all angles to find the instructions in plain English.  I am running across things in our stores where the first language I see is something other than my own.  Last time I checked, I wasn't visiting in a foreign country, but it sure felt like it.  After looking hard, and looking long, I found the description I needed in English in a tinier print than all the rest on a product made here.
I don't know about you, but this completely irks me.  Last time I checked, I was in the good ole U S of A and the language spoken here is English, LAST TIME I CHECKED.  I understand we are a melting pot of individuals and cultures but seriously? When in Rome, do and speak as the Romans do.  When I visit other countries, I don't see any special provisions for myself on product shelving.
When did this become so bass ackwards?   Keep the foreign language classes as electives in the classroom, and let me grocery shop without feeling like I have to enroll in French or Spanish just to do so.  Maybe, I have a strong opinion, but this should not be happening.
Rant Over Amen! Or Should I say…. Despotricar Sobre Amén?
I could possibly live in the store it seems.  The boys seem to eat all day long and living with three males makes keeping a stocked pantry and fridge next to impossible for me.  I will buy something, and two days later, I am wondering where it has gone.  I can only imagine when the boys get to be teenagers.
I recently started watching the Extreme Couponing show on TLC, and I am amazed at some of these people that are on the show.  All of them seem to have issues with hoarding or something, because nobody I know needs six hundred bottles of shampoo, eighty things of deodorant, or three hundred toothbrushes.  Cmon people, I don't think I go through but two or three things of deodorant in a year and I use it every day.  A lot of things have expiration dates too. Extreme couponing, is a little too extreme for me, and if you watch some of these people, they literally get the worst anxiety if something isn't going right and they have to pay $6 instead of $4.  There is a problem with this.  What I don't understand is why this is not being put to better use.  If I had the time to do this, clipping all these coupons etc., I would be walking into my local food pantries, and homeless shelters and making hefty donations, not lining every wall in my home with products, I may never get around to using.
I use coupons when I need them.  Most of things you get with coupons limit what you are bringing home to your family to eat.  A majority of these foods are highly processed foods, and none of the foods are fresh fruits or veggies.  If you aren't picky about your shampoo, laundry detergent or deodorant then you can get some really great deals.  I however am extremely picky and we as a family, love certain things and rarely deviate.  We are on a fixed budget, and I try to follow it, so money doesn't grow on trees here.  With that, I must admit I get excited if I do really well with coupons.  We also eat things that aren't perfectly healthy all the time, and we have our favorite foods we like to buy.  If a trip with coupons seems warranted, then I plan my store trip as such.  My recent visit I stocked up on favorite frozen foods because our store is having a mega event where if you buy participating items you get $5 off at checkout, plus I had a bunch of coupons.  I got $.13 cent toothpaste which we needed, $.30 cent yogurt which was a great deal, and I was able to buy milk, some stuff for salads, and felt like I stocked up on some staples.  My total bill was $126 before the coupons and I wound up spending $35.  Not too bad for a impromptu trip to the store, it felt good, but I am not obsessed with going back.  For me, it is a lot of work and time that, I rarely have, but if I have the time, I always clip the coupons in the paper.  I was happy with my purchase and satisfied with my savings.  I am always on the lookout for good deals, but an extreme couponer, I am not.
Do you coupon?  What are your tips?  Do you get a rush out of it?  Do you dream about it?  Why do you do it?
We adore Umi shoes and they have some really fun and awesome styles for kids shoes.  Umi is currently running their Winter clearance, %40 off select Umi shoes.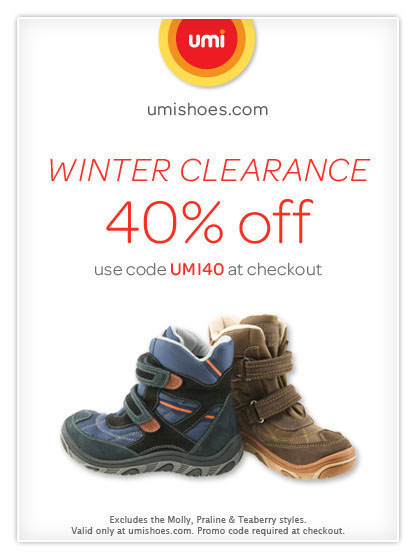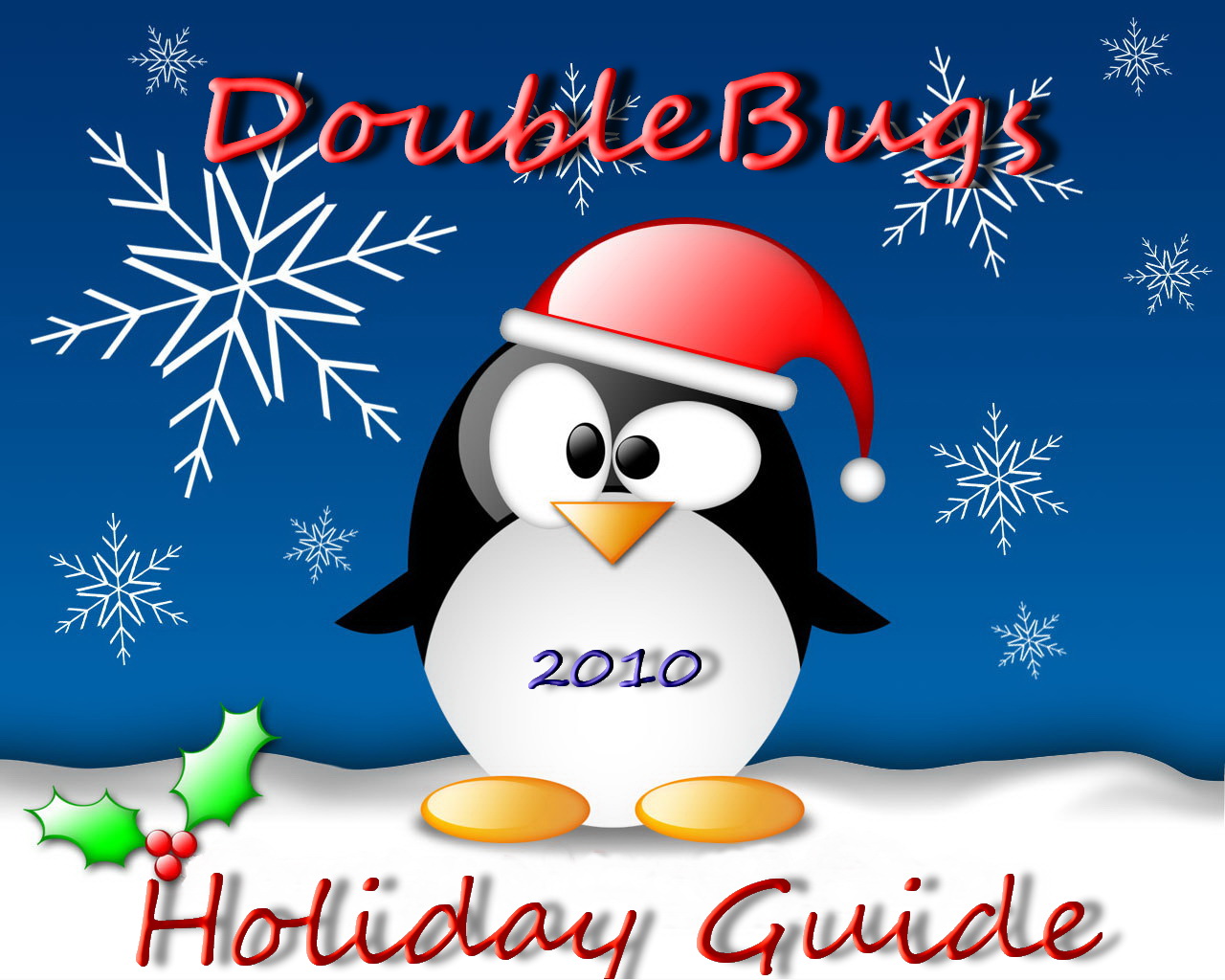 The leaves are turning, the weather is still a bit warm and brightening our days, but the holidays are right around the corner.  So even though there is no snow, it's time to sing your Fa La La's and get ready for a little holiday shopping and cheer!
DoubleBugs will be offering a 2010 Holiday Gift Guide for your online shopping needs! The savings guide will run from November 5 – December 31st.
These will consist of amazing Holiday gift ideas for everyone in the family, discount codes and even some holiday giveaways!
Next to each Holiday Gift Guide post until December 31, 2008, you will see the 2010 Holiday Gift Guide tag next to it.
If you would like to be featured in the 2010 Holiday Gift Guide, please email me at laurie@doublebugs.com. We will have some great gift ideas, discount codes for your shopping needs and even some fun giveaways!
We celebrated the holidays a little early this year due to our travels to see family.  I had recently run some errands right in the middle of the hustle and bustle of everyone getting their Christmas shopping done.  I typically don't head to the local stores when it comes to getting gifts for everyone.  It is less stress just sitting here in the comfort of my own home and getting the things I need for family.  I think buying online is one of the best ways to shop.  You can find some pretty awesome deals and a lot of times free shipping too.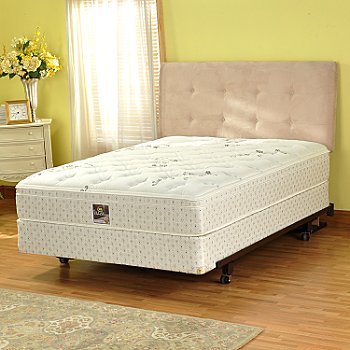 We will be travelling to my parents house for Christmas this year and the four of us and one golden retriever will be invading their house.  My parent have a relatively small house so we wind up sleeping in several rooms.  My husband usually ends up on an air mattress which isn't exactly the most comfortable.  So, I started looking at mattress sets that I could get for one of the spare rooms so my husband and I would be a little more comfortable.  I found somewhat reasonable set ups at Shop NBC that would fit nicely considering our space limitations.  They carry a pricier line of mattress sets but because my husband is a bigger guy we need higher end mattresses that will support well.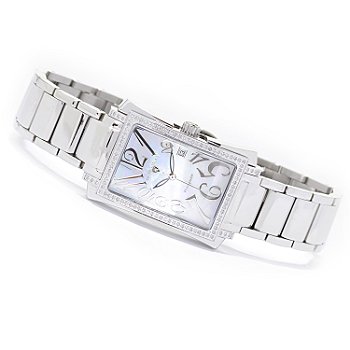 At Shop NBC they have a wide range of items, they have some really reasonable prices on king sheet sets, which if you know anything about sheets they can be pricey.    But if you want to splurge and get some really nice things for the family, Shop NBC has some really nice things that could put a smile on anyone's face.  I did notice that they do have a clearance space that had some pretty awesome deals on mostly clothing and some really pretty jewelry, and you can't go wrong with that when it comes to gifts for Mom. I even saw a watch that I would like to have (Hint hint!)  Check out Shop NBC for some fabulous finds!
**I was compensated for my time to review Shop NBC, the opinions I Have expressed are that of my own**

Ever wonder what you are going to buy for all those people on your Christmas list?  For me, each year I lament over what gifts to get the people in my family who appear to have everything, the people at work, as well as, for my kids.  For me, it is difficult to get out to the stores, because when I am able to shop I have the boys.  I tend to avoid the crowds for the most part during the holiday season and do a large part of my shopping online.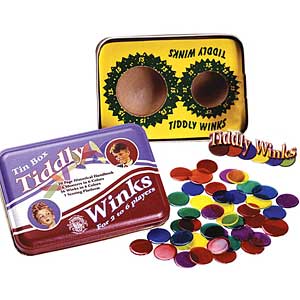 When it comes to shopping online, I usually like to visit places that sort of have something for everyone on my buying list.  This way, I can get everything in one place and I am not paying separate shipping fees for everything that I order. I was recently introduced to Taylor Gifts and I love their unique selection of gifts! They have a wonderful assortment of things for everyone, like Classic Tin Toys Tiddly Winks. Do you remember those? It makes me feel old, but I loved them as a child.
Among other things, they have Gag gifts and novelty items that had me and my husband laughing out loud. There are some really good ones for the joker in your family. They also have a lot of the "As Seen On TV" items, and I will admit, I have found myself buying a few of these as well. Some of them are very practical, like the Bottle Tops, that turn your soda can into a bottle (I am so going to get that)!
Taylor Gifts is a perfect place to find that perfect gift for family, friends and even coworkers. It even offers a gift finder for you to help break things down. It is a great go to shopping resource when you are in the market for finding a unique gift. There are some really neat things on there, and definitely worth checking if you are at a loss for what to buy and need ideas!
**I was compensated for my time to review Taylor gift, the opinions I Have expressed are that of my own**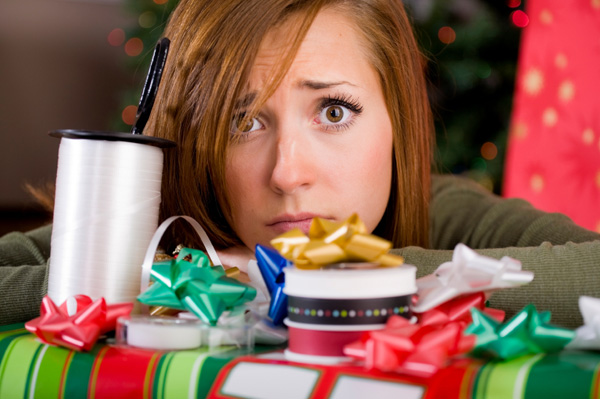 I had to go out and do a little shopping for the boys for some dress socks and dress shirts for a wedding that we were attending over this past weekend.  Typically, I love the holiday season, because with it, comes baking, and all the fun aspects of preparing for them.
Over the years it seems like the push to get holiday merchandise on the shelves has become a top priority for retailers.  I am all for getting a jump on your planning but Christmas in September????  I haven't even gone to the pumpkin patch to pick out a pumpkin for Halloween yet, my boys don't even have a costume.  I seriously think that we are all stressed enough without rushing our minds and pocket books into the hustle and bustle of Christmas shopping.  Does anyone really want to buy holiday bobbles and garland even before the leaves start to change or have I missed the bus on this one too even if you have a steal of a coupon?
I am almost getting to where I want to run far away from stores that have Santa one aisle over from the bulk bags of Halloween candy and the goblins and ghoul decorations.  Don't they realize that they are overwhelming us, stressing our already hectic lives and making it a chore rather than something to enjoy?  I need to go grocery shopping tomorrow, so can you please hide the twinkling lights and keep the fah lah lahs on mute, maybe just until I don't have to wear shorts anymore and the trees outside show a hint of Fall?  Pretty Please?
I just wanted to stop in and wish everyone  a safe and Happy 4th of July.  We spent the morning at a local parade and then headed off to do a little grocery shopping.
We decided that the fireworks were a little too late for the boys this year.  We had originally decided to take them tonight but it was sprinkling and they were crabby despite their late 2 hr nap.
I did a little dress shopping for Blogher and after trying on about twenty different items, I left with two dresses neither of which I really liked.  I bought them because they had all of them on clearance and I was afraid I would be without something if I didn't at least have a backup plan.  What I would like to know is…why does everything have to be a sack if you are a little overweight.  Nothing has any shape to it, and everything looks like draperies.  I am in a size just above the normal racks at the store, and suddenly I am grandma who has to wear prints the size of Texas!  Cmon people I also like to be in style regardless of my waistline.  Pfft!
Did I mention that I absolutely hate clothes shopping. Even worse I hate having to find a dress for a special occasion. I almost never feel comfortable, and half of the dresses I try on give the world a view of my cleavage. It is so depressing for me to shop.
I have just spent the last hour looking at page after page of clothes for plus size people. Now granted I am only one size away from being able to shop in the regular clothes shop, but why on earth do they make everything look like a sack? I know I am fighting the battle of the bulge here people, but I don't want burlap folks.
I know there are people that just say lose weight and I intend on doing that, but for now, I need a dress! I need pants, and a few nice things, but I hate going to find it. I don't know what looks good on me and there isn't anyone here to tell me. You can ask the husband and everything looks fine to them. What do you think hon? Looks fine to me babe! Gee thanks pffft!

Every year that Father's Day rolls around, I find myself racking my brain for a gift for my Dad and for my husband.  I have such a hard time trying to figure out a gift to buy them because I just don't know what guys like to begin with.  I can usually use all the help I can get and  with this economy, saving money is a big plus when it comes to shopping for something extra outside of the necessities.
With Father's Day fast approaching, PayPal Shoppingis a great resource for finding gift ideas for Dad this year.  I didn't even know that PayPal offered this service or I would have visited much sooner!  The site is really easy to navigate and search as well.  They are offering some fabulous deals right now on things for the man in your life.
Here are just a few of some of their great deals
For the sporty dad:
$20 off of any purchase over $100 at Sports Authority including a golf club set, camping gear, sports gear, etc. when purchased through PayPal Shopping.
For the gadget dad:
With PayPal, you can receive 15% off items like a 52″ Sharp AQUOS 1080 LCD HDTV plus free shipping – perfect for baseball season! (And perfect for my bedroom and chick flick movies for mom  shhhh!)
Other great items and discounts for dad available through PayPal Shopping:
25% off any item oneBags.com including laptop cases, wallets and more.
Free shipping of any purchase of $49 or more at Zales.com – so get that watch dad has always wanted! And toss in a diamond for me, or ill settle for a necklace
Using PayPal Shopping can save you a whole lot of time and money and you can shop in your jammies! You can surely find a great gift that Dad will love and maybe even a few gifts for yourself with the extra cash you will save *wink*   Visit PayPal Shopping for a great deal!