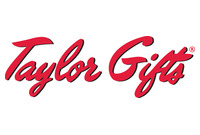 Weight loss is almost always a touchy subject for many people.  For me it isn't touchy but it is something I just like to avoid, because who wants to go on a diet at any point in their lives.  I have discovered that if I don't call it a diet, that I tend to have more will power in staying to my planned exercise and eating regimen.
As a mom, I have very little time to myself.  If you are like me, I like to do things that I enjoy doing and I am afraid, that exercising isn't one of those favorite things to do!  You have to do it on a regular basis if you are going to make any progress, and no matter how  many times I am up on the treadmill, or doing some other routine, I am busy wondering why I am there torturing myself when I could be watching a movie or reading a good book.
Taylor Gifts has a a great selection of personal care items like the belly burner, to help you look your best like body shapers and exercise equipment.  I like to try fun things like the belly burner, that doesn't require that I be stuck to a machine staring at my four walls where I concentrate on the misery of exercise.  If exercise were fun, then we wouldn't avoid it, but I think its a conspiracy like food.  All the stuff that you like is bad for you, and all the healthy stuff, no one likes anyway.
My overall thought is to do the things that make you feel good.  As a mom we get so busy doing all the things for our families and forget about ourselves, so it is nice to take those time outs.  Put on a belly burner, and take yourself shopping, or whatever makes you feel good!


Ever wonder what you are going to buy for all those people on your Christmas list?  For me, each year I lament over what gifts to get the people in my family who appear to have everything, the people at work, as well as, for my kids.  For me, it is difficult to get out to the stores, because when I am able to shop I have the boys.  I tend to avoid the crowds for the most part during the holiday season and do a large part of my shopping online.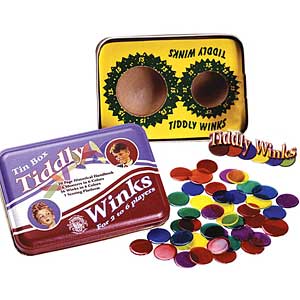 When it comes to shopping online, I usually like to visit places that sort of have something for everyone on my buying list.  This way, I can get everything in one place and I am not paying separate shipping fees for everything that I order. I was recently introduced to Taylor Gifts and I love their unique selection of gifts! They have a wonderful assortment of things for everyone, like Classic Tin Toys Tiddly Winks. Do you remember those? It makes me feel old, but I loved them as a child.
Among other things, they have Gag gifts and novelty items that had me and my husband laughing out loud. There are some really good ones for the joker in your family. They also have a lot of the "As Seen On TV" items, and I will admit, I have found myself buying a few of these as well. Some of them are very practical, like the Bottle Tops, that turn your soda can into a bottle (I am so going to get that)!
Taylor Gifts is a perfect place to find that perfect gift for family, friends and even coworkers. It even offers a gift finder for you to help break things down. It is a great go to shopping resource when you are in the market for finding a unique gift. There are some really neat things on there, and definitely worth checking if you are at a loss for what to buy and need ideas!
**I was compensated for my time to review Taylor gift, the opinions I Have expressed are that of my own**