Thanks to Crystal Light for sponsoring this post. To learn more about how Crystal Light can flavor your day with 30 refreshing flavors, visit http://www.facebook.com/crystallight.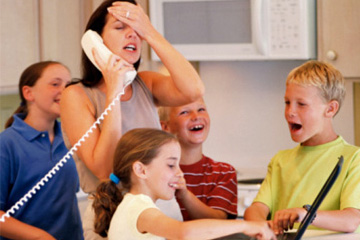 I spend about ninety five percent of my day tending to the needs of two four year olds.  My day is filled with mommy, I want juice, mommy, can you help me, mommy will you play with me, mommy can we go outside and breaking up all those wonderful arguments that siblings have throughout the day.  When you are the chief cook and bottle washer, there isn't much time left for yourself, and moms in general often find it hard to take a time out for themselves.
I have found that being a parent is one of the hardest jobs out there.  You instantly have to become very unselfish and your primary focus is directed at the little people in your life.  I absolutely have no regrets and being a mother is one of the most rewarding things in the world and I certainly wouldn't change it.  But, over the past two years, I had been feeling more stressed out, and I realized that I had to change something.  I think as mothers  we are constantly overseeing the house, the kids, work, and get so caught up that we neglect ourselves.  I slowly began to realize that I was missing the quiet times where I would just sit and think, read a book, or just hop in the bath without having people who wanted to follow and jump in with me.  Most of the time it didn't bother me, but then you start to feel like you can't think properly, and then you start to throw tantrums right along with your kids.  You get lost in dealing with nothing but children all day long and you forget that you are an adult and adults need adult time away from that constant atmosphere.
With kiddos running around, I had to start finding creative ways to take  time outs for myself and ways to make my day easier.  I had to learn that was ok to tell my husband when he got home that I needed a break.  I think as a mom you feel guilty for wanting that.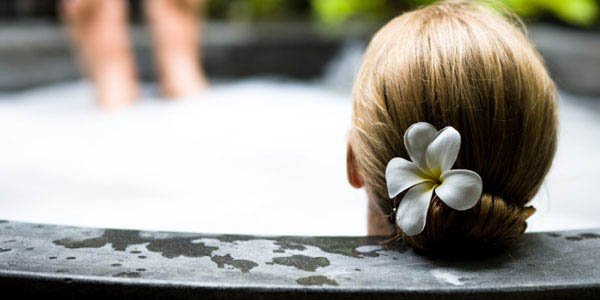 My favorite time out: Is the bathtub.  When my husband gets home and after all the dinner is done, he takes the boys and gets rowdy with with them so they can expend all that glorious boy energy, while I escape to a hot bath.  It is imperative that you close the door and lock it.  I shut our bedroom door and lock it and run the bath.  I grab my speakers with my itouch and bring up pandora radio, and I select relaxation music and sink down into the suds.  I can still hear the boys playing but eventually the music just drowns it out.  I have found that this just takes my mind off of all the to dos  so I can relax.  It may be only twenty or thirty minutes but it works and I come out refreshed.
Throughout my day: One of my favorites that actually involves the kids, is to just go in the bedroom and plop as we call it.  It gives me a little break from the constant flurry and we sit there and talk or read a book.  The boys love it and I can sometimes just close my eyes for 5 or ten minutes.
Other ways throughout my day, I take naps when the boys do, I have a set time during my day where the boys know that its quiet play and they have to go find something to do minus mommy for at least thirty minutes.  At first this didn't work, but now they enjoy that time (kids need breaks from parents too!).
Ultimately, it doesn't matter what you do, just as long as you do something for yourself.  It makes you a better parent in the long run because we all need that time where the only focus is yourself.  You have to give yourself permission and realize it's more selfish to not do those little things for yourself.
Remember, visit http://www.facebook.com/crystallight to learn more about how Crystal Light can flavor your day with 30 refreshing flavors. I was selected and paid for this sponsorship by the Clever Girls Collective, which endorses Blog With Integrity, as I do.
-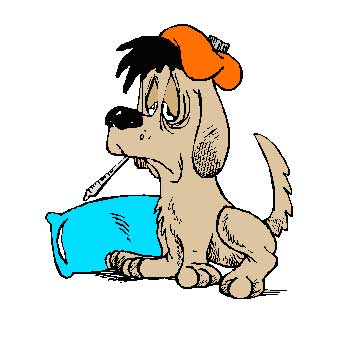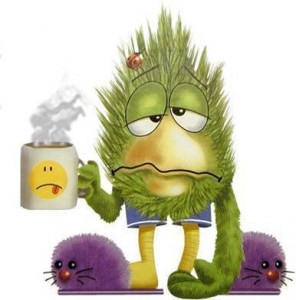 Today was a beautiful day but all of us are sick. It never seems to fail that when the weather changes we all get sick. I am hoping to get some much needed sleep tonight so I can actually function in the morning. When the boys are sick it seems like I am waking anywhere from 6-7 times in the night. My poor little bubs can't seem to get comfy and when you can't breathe through your nose, it just makes matters worse. The boys were a little crankier than usual but they still wanted to play outside.  I lnow that when I am miserable, all I want is my bed.  I never know if I should be keeping them sort of quiet or let them just play. We decided to let them go out but I think the boys overdid it. I just hope that this crud  goes away soon so we can enjoy the warmer weather!