The boys are well into their soccer season, and each game a parent is responsible for bringing a snack and a drink for after the game for the whole team.  At first I felt a little snippy about having to pony up more money to feed 9 other children besides my own after already paying the dues for actually letting the boys play.  Eventually, I realized that there will probably be many many more of these to come in the near future with the boys heading to school.  So, I decided to have fun with our last obligatory snack day.  Since I have two boys, I signed up for two days.
I decided to bring cupcakes this time around.  I was bored with the pre-packaged snacks that had been brought so far.  I am the creative type, and I took it as a moment to just have fun, so I came up with soccer cupcakes after scouring the internet for ideas on how to do them.  Thanks to Wilton, which I drool over their stuff on a regular basis, I got the #233 decorator tip, candy melts in white and used candy colors to tint some black and the soccer ball mold, and I made cute lil cupcakes with icing that looked like grass and candy soccer balls (all 12) that I painstakingly molded one at a time.  Apparently, they were a big hit cause the other little team members tried to take them as well  LOL.  I wish I had brought 24
They turned out so cute!   Don't ya think????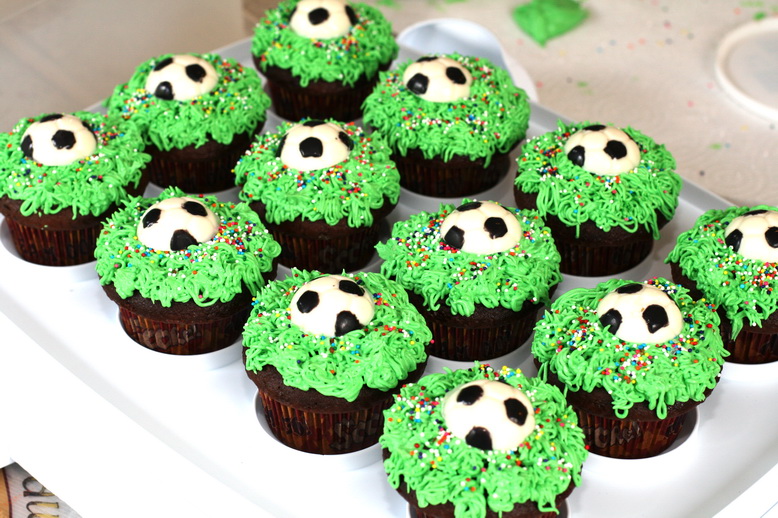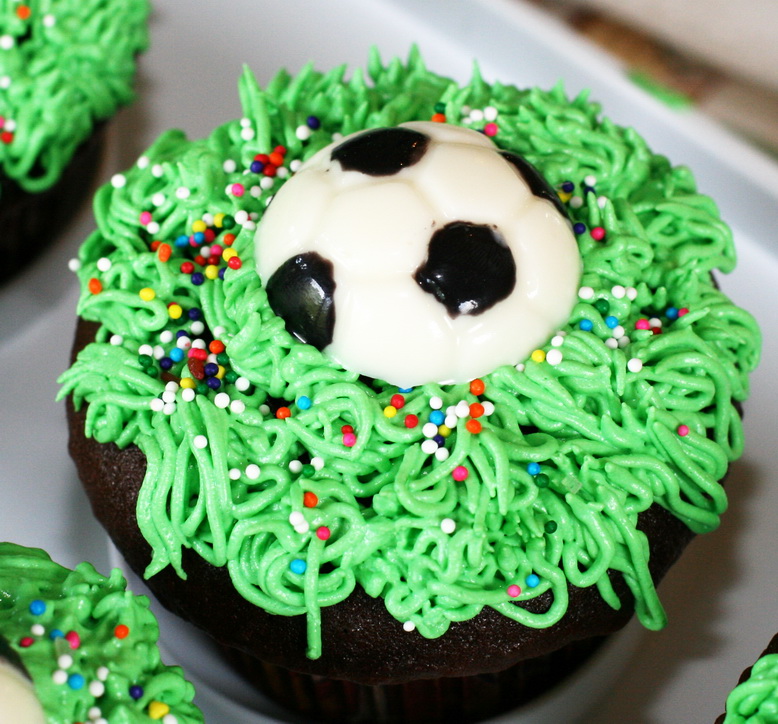 Secretly I dream of having my own cupcake shop, you know like the ones you see on tv.  These were fun to make and the kiddos love them.