Congrats to Carol and Amie, for winning the Shout Color Catcher giveaway.  Winners have been emailed.  Thank you for all who entered.
Congrats to the winners of the shout free giveaway!  All winners have been contacted!

Winner has been contacted and has responded.
Congrats to Eugene, our winner of the rockboard scooter, drawn via random.org  Enjoy your prize!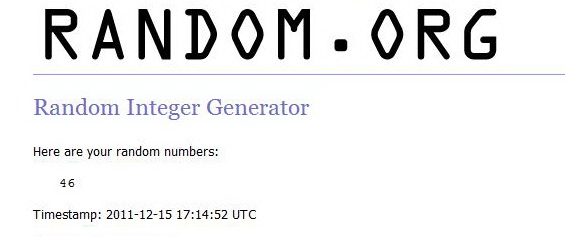 Congrats to Tracy who is the winner of the Hersheys Stocking of Treats!
Thank you to all who entered the Kelloggs Fruit Pizza giveaway!   Below are the 5 winning comment number drawn via random.org.  All winners have been emailed!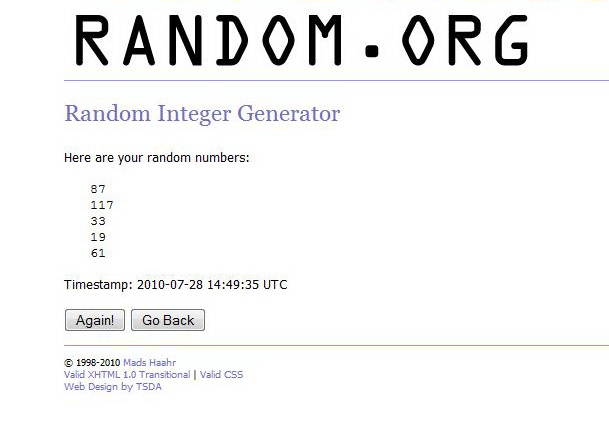 Had to redraw two winners!   Here ya go!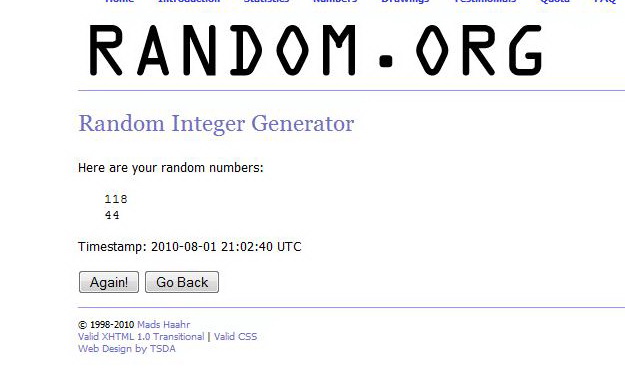 Congrats to the winner!!!!
Congrats to Tami winner of the Logitech Outdoor Security System!  Comment#238
Random Integer Generator
Here are your random numbers:
238
Timestamp: 2010-04-13 16:27:02 UTC
Tami A says:

I love that it is a sleak unit that can't be seen very well and that you can view it online. Also with the email alerts… Logitech makes wonderful products and this one has truly caught my eye for my family! We live right outside the city but yet have a lot of traffic and animals and what really scares me is the fact that mountain lions have been seen in our area. This would sure help to feel more safe and secure and that is absolutely priceless!
Winner Has been contacted and has replied!
There was a wonderful response to this giveaway.  Thank you to all the people who entered to give their communities the chance at getting the wonderful gift of books.   And without further ado, here is the winner of this great giveaway.
Congrats to the winner of the cheerios giveaway!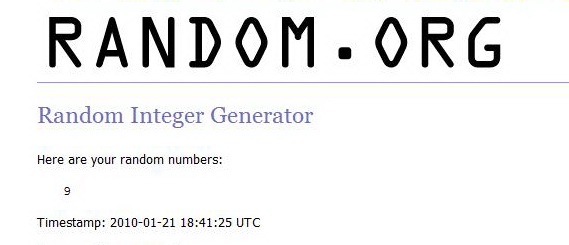 The winner has been contacted.
Congrats to Kimberly, the winner of the Keurig Platinum Brewer!  Thank you to all who entered and come back to see what's going on, here at DoubleBugs!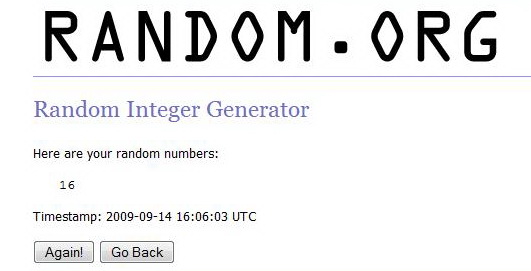 Original comment on post for main entry
I love the Keurig. My brother in law has one and a few people I know and they alaways rave about them and I'm so jealous! I have wanted one of these for over a year now.

I'm a busy mom and I enjoy a HOT cup of coffee in the morning but sometimes I'm so busy running around with the kids that by the time I get to the coffee that was brewed in the pot it's either "burnt" or cold. I love the Keurig because I could make fresh hot coffee when I have the time to enjoy it.

I would like to try the fair trade K-cups because I love to try different types of coffees and I love that the coffee was aquired with fair trade practices.

Thank you for the opportunity.
Congrats to the Winner of the Little Miss Matched Giveaway!