How Does My Garden Grow?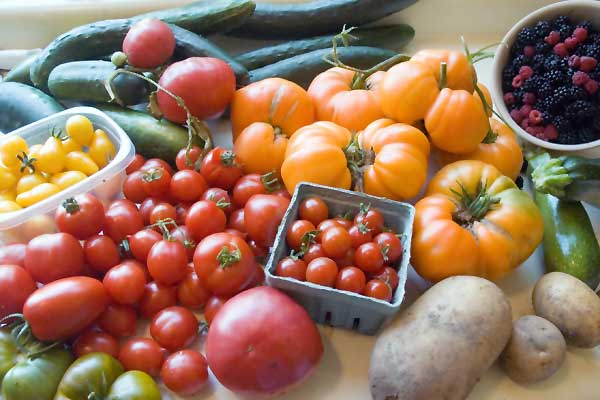 When we moved to our house, I was so excited to have our own yard, and our own house so we could plant the things we wanted and paint the walls etc.  I have always wanted to try my hand at a vegetable garden, and we have been in this house for almost six years now.  I originally planted a garden, and put some outrageously tall fence around it to keep the deer out.  After about one season if that and not growing much of anything, I took the fence down.  It was too difficult to get in and out to work in there.
So after that failed, I just planted in the 8x10ft plot and discovered that all the water from the other yards drained into my garden and half of it was a swimming pool!  So I put up with everything not growing or dying for another two years.  Then the boys were born and I decided to just give up on what I affectionately called the dirt box.
So this year, I got a wild hair to try and give this garden thing a go again.  The boys are older so they play in the yard, and I was bored.  So, I decided to cut the size of the garden in half, fill the existing half to the brim with the soil from the other side, and plant grass where the rest of the box used to be.  When we first moved in I read all about raised bed gardening and went in armed with a perfect vegetable garden depicted in my head.  Well that garden, is now a distant memory.
So this year, I have planted lettuce, spinach, a few strawberry plants, two tomato plants, and two pepper plants.  I will attempt maybe a few corn stalks, green beans, and carrots, and cucumbers.  My last try at carrots resulted in carrots that were 1 inch long and looked like BB's.  The only thing I hate about the garden is the weird bugs and creatures it attracts, and I hate bugs!  I am now armed with spray for those bugs, some scent barrier for the deer and rabbits, and fertilizer spikes for the soil.  I have planted the strawberries, the peppers, the tomatoes, the lettuce and the spinach.
The last time I planted lettuce and spinach nothing came up out of the ground and I was rather disappointed.  It was a little disheartening to see nothing.  This year, I am already doing the happy dance,a nd I have pictures to prove my gardening prowess, lets only hope that they continue to grow!  My peppers and tomatoes, shriveled up a little but appear to be bouncing back do to a night of cold weather, but I think im on the road to success.  That and I vowed to water this thing as much as possible.  Yes I know a garden needs water, but as a busy mom I have to remember to go out and do it  lol!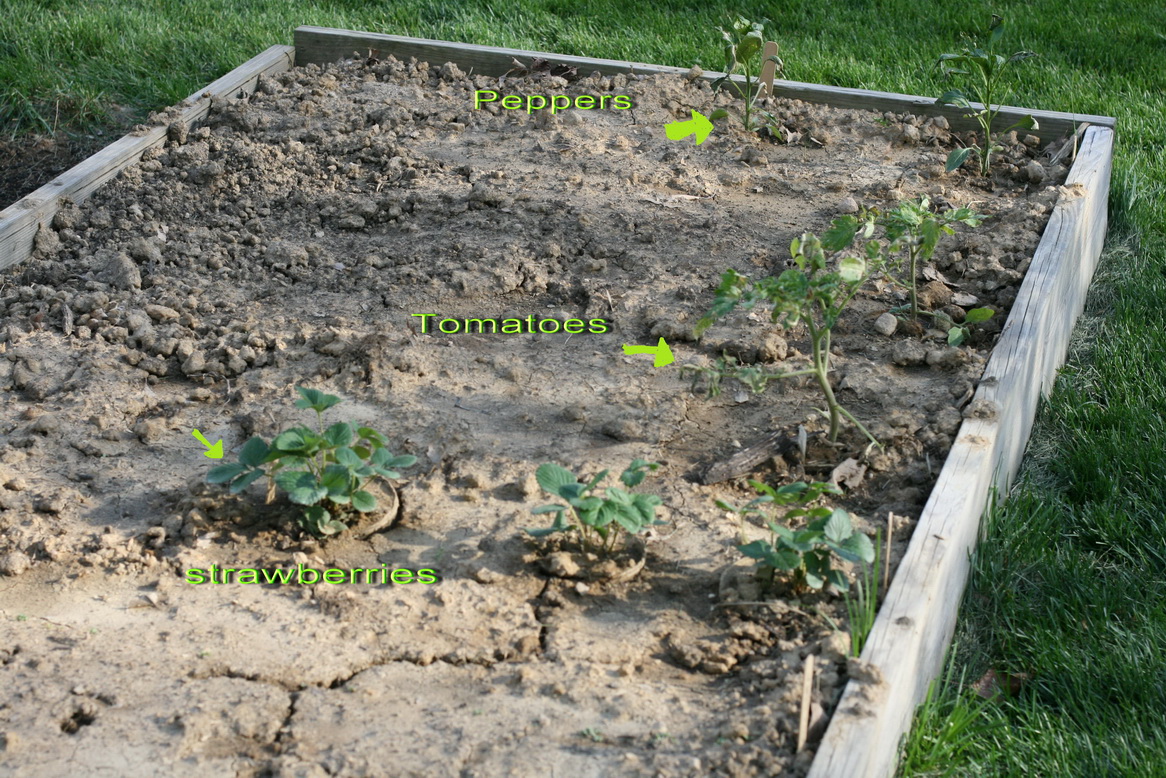 I am determined!